Dundrum House Hotel Holiday Homes
Property Details for Dundrum House Hotel 2 Bed
Property Type
Holiday Homes
Travel Location
Dundrum, Co. Tipperary
Capacity
Sleeps up to 4
Pricelist
Pricelist
Hide this Box
Star Rating

Price
€545.00 - €630.00

DE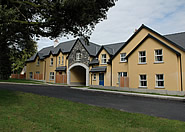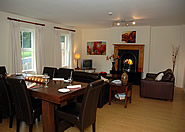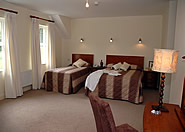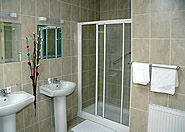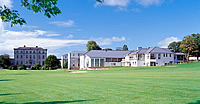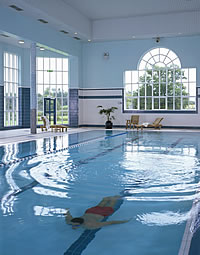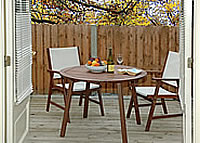 Additional Info
Description
Facilities




Linen Provided
Television
Cooker
Microwave
Hairdryer
Vacuum Cleaner
Central Heating
Swimming Pool
Gymnasium
Pub
Restaurant
Golf
Kiddies Pool
Jacuzzi
Steam Room
Sauna
Washer/ Dryer
Towels Provided
Dishwasher
Open Fire
Championship Golf Course
Restaurants
No pets allowed
Hotel and Leisure Centre onsite
Dundrum House Hotel:
The new contemporary Holm Oak holiday homes on the stunning grounds of Dundrum House Hotel, Golf & Leisure Resort is a perfect location for your next self-catering holiday. The resort is closer than you think – 2hrs from Dublin, 1.30 from Cork, 45 mins Limerick, 1.30hr Waterford (approx. driving times).
As guests, you have the best of all worlds, with the freedom and space of self catering with onsite facilities of this Hotel Resort. You will have complimentary access to the Health Centre. The Club House Venue Bar & Restaurant is a casual setting where they serve good wholesome food daily while the hotel's Rossmore Dining Room is renowned for its excellent fare. Guests who wish to test their golf will receive preferential green fees for this much sought after 18 hole championship course, designed by tour professional Philip Walton.
Holm Oak Holiday Homes:
These impressive holiday homes blend seamlessly into the resort grounds and are bright airy and extremely spacious.
There are 2 (1 double bed and 1 single bed, 1 twin room) or 3 bedrooms houses all en-suite with their own bathrooms plus a downstairs bathroom with electric shower sleeping from 4 – 6 guests. Camp beds are available at an additional nightly charge of €20. Private car parking is available adjacent to the houses. Heating and electricity is an additional charge of €50.00 per week and is payable onsite.
The large living area with leather couches, cable TV, open fires and dining table provide a truly relaxing setting.
The kitchen is fully fitted with all the modern appliances one desires on a self-catering holiday with hob/cooker, microwave, dish-washer etc.
Washer/dryer, hairdryers, cable TV, bed linen and towels are all provided for during your stay.
Leisure Facilities:
As guests you will enjoy complimentary use of the resort Health Centre:
· 21M Swimming Pool
· Children's Splash Pool
· Jacuzzi
· Sauna
· Steam Room
· Gymnasium
· Beauty Suite (separate cost)
Opening Times
Opening Time
Closing Time
Monday - Friday
7:15am
9:30pm
Bank Holidays
9:00am
6:00pm
The leisure centre will close for 2 days over Christmas ie Christmas Day and St Stephens Day.
Golf:
The resort incorporates the Co. Tipperary Golf & Country Club a wonderful 18 hole Championship golf course which has been woven into the fabric of this mature Georgian estate, designed by top tour professional, Philip Walton. Using the natural features of woodland and parkland, adorned by the Multeen River, Philip has created an exhilarating, par 72 course that provides a real test of golf. Preferential Green Fees for residents (subject to change and to availability) - Mid- Week @ €40; Weekends @ €45.
Booking Babysitters
Please book well in advance and our reception team will endeavor to book a babysitter on your behalf.
Children in the Cocktail and Clubhouse Bars
We welcome children into our bars accompanied by an adult up until 9pm each evening.
Things to do in the surrounding area:
If you want to get out and about and explore the area, the Town of Cashel offers some retail therapy, lovely small shops and cafes. This town is better known for the Rock of Cashel and historic sites. For walkers enjoy a pleasant stroll around Marlbog Forest Trail which is great for all the family or for the more enthusiastic hill walkers the Glen of Aherlow is on your doorstep. Other activities include:
a cycling route
horse riding
a fun day at the Races and
plenty more just waiting for you to explore...
Dundrum House Christmas and New Year

Dundrum House hotel and leisure centre is closed from 24th - 27th December . The houses are fully booked all over New Years.
Dundrum Midweek Offers

Dundrum House Hotel offer midweek 3 and 5 night stays (subject to availability).

4th of Jan-30th June & 1st Sept-22 Dec excluding bank holidays

2-bed 3 night midweek rate 320
2-bed 5 night midweek rate 440
3-bed 3 night midweek rate 370
3-bed 5 night midweek rate 495

1st of July-31st August excluding bank holidays

2-bed 3 night midweek rate 370
2-bed 5 night midweek rate 505
3-bed 3 night midweek rate 445
3-bed 5 night midweek rate 585
Make an Enquiry to Check Availability for this Property
STEP 2: Make a Booking Enquiry
Click the button below to make a booking enquiry on this property.

Property Pricelist
| Date | Rate for 1 Week | Minimum Stay |
| --- | --- | --- |
| 2nd Nov '13 to 20th Dec '13 | €520.00 | 2 nights (for €305.00) |
| 4th Jan '14 to 11th Apr '14 | €545.00 | 2 nights (for €320.00) |
| 12th Apr '14 to 25th Apr '14 | €545.00 | 1 week |
| 26th Apr '14 to 2nd May '14 | €545.00 | 2 nights (for €320.00) |
| 3rd May '14 to 9th May '14 | €545.00 | 1 week |
| 10th May '14 to 30th May '14 | €545.00 | 2 nights (for €320.00) |
| 31st May '14 to 6th Jun '14 | €545.00 | 1 week |
| 7th Jun '14 to 27th Jun '14 | €545.00 | 2 nights (for €320.00) |
| 28th Jun '14 to 31st Jul '14 | €630.00 | 2 nights (for €370.00) |
| 1st Aug '14 to 7th Aug '14 | €630.00 | 1 week |
| 8th Aug '14 to 29th Aug '14 | €630.00 | 2 nights (for €370.00) |
| 30th Aug '14 to 24th Oct '14 | €545.00 | 2 nights (for €320.00) |
| 25th Oct '14 to 31st Oct '14 | €545.00 | 1 week |
| 1st Nov '14 to 19th Dec '14 | €545.00 | 2 nights (for €320.00) |
Tips for writing reviews
Was the property clean and well maintained ?
Were the facilities and amenities the same as described ?
Would you recommend this property to someone else ?

Reviews

No reviews found
You might also like...
Description
Exclusive to the Glen of Aherlow are the beautiful 4 star deluxe holiday homes The Lodges.
Description
Wolseley Holiday Lodges at the Mount Wolseley Hotel Spa and Country Club is a magnificent Resort just over an hours drive from Dublin City offering an incredible range of facilities onsite.
| | |
| --- | --- |
| | |
Description
Located in the grounds of the Park Hotel and Leisure Centre in Dungarvan in Irelands sunny south east, these brand new holiday homes are perfectly located for a fun packed family holiday.
Type
Sleeps
Pricelist
Info
3 Bedroom Holiday Home
5

Pricelist


Hide this Box
2 Bedroom Holiday Home
5

Pricelist


Hide this Box