Erne River Lodges
Property Details for Erne River Lodges
Property Type
Lodges
Travel Location
Belturbet, Co. Cavan
Capacity
Sleeps up to 6
Pricelist
Pricelist X

Property Pricelist


Hide this Box
Star Rating

Price
€495.00 - €650.00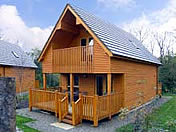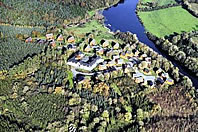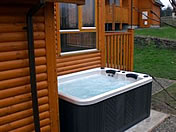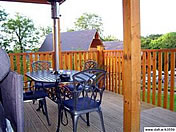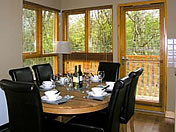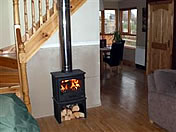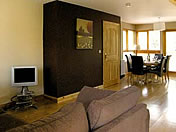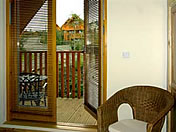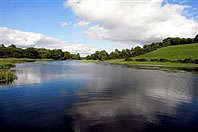 Description
Facilities




Linen Provided
Television
Cooker
Microwave
Hairdryer
Vacuum Cleaner
Central Heating
Lake View
DVD Player
Stereo
Pets Allowed (on request)
Jacuzzi
Patio Area
Private Terrace
Satellite TV
Washer/ Dryer
Towels Provided
Dishwasher
Open Fire
Non-Smoking
Sleeps up to 6 people
Erne River Lodges are (3* Failte Ireland) Scandinavian style lodges on the banks of the River Erne close to the bustling village of Belturbet in County Cavan.
The lodges are two bed/two bath and can sleep up to six people comfortably in 1 x double ensuite, 1 x double/twin with a main bathroom & a double sofa bed in the living area.
Wood burning stoves, outdoor hot-tubs and full al-fresco dining facilities provide a relaxing end to a busy day outdoors.
The development comes with direct access to the River Erne for boating, fishing, water sports and swimming. It truly is the ideal base for exploring the Shannnon-Erne Canal and cruisers can be hired locally in Belturbet.
Added value: No additional charges for heating/electricity
A refundable security deposit of €100 is payable upon check in.
There are 23 Lodges in total in this development. We work with the owners of No 7, No 13 & No 14
Facilities
The log cabins come with all modern conveniences.
Kitchen are fully equipped with oven, hob, fridge-freezer, microwave, dishwasher, washer/dryer.
For those with young children there is a travel-cot, high-chair and a selection of children's DVDs.
Gold Shield electric central heating is supplemented by super-efficient wood burning stoves in the main living area.
There is a full range of al-fresco dining equipment incl. gas BBQ, and outdoor furniture.
A luxurious 4 person outdoor hot-tub is accessed from the rear deck of each lodge.
Local Area
The lodges come with direct access to the River Erne for fishing, boating/watersports and swimming. Golfers can enjoy the nearby Belturbet Golf Course (2km), the Slieve Russell Hotel and Championship Golf Course (8km) or Cavan Golf Course (17km).
There is also horse-riding and excellent game angling nearby, as well as a host of official walking/cycling trails.
For the more adventurous, the ODD (Outdoors and Dirty) centre in nearby Ballyconnell offers endless hi-octane fun, including mud buggies and clay pigeon laser shooting.
Local Amenities
Golf Course : Belturbet (18 Holes) Distance 2Km
Angling/Fishing : River Erne
Horse Riding : Red Hills Distance 10Km
Bus Station : Belturbet Distance 2Km
Railway Station : Longford Distance 70Km
Airport : Dublin Distance 160Km
Ferry Port : Dublin Distance 140Km
Surrounding Area
Belturbet is a lively bustling village a mere 2km from the lodges. It offers a range of traditional pubs, restaurants and nightly entertainment. There are numerous convenience stores, a boutique hotel and the village is home to the Emerald Star cruise line.
For fine dining, why not try the Slieve Russell Hotel, the Radisson SAS Farnham Estate (Cavan Town) or the award winning Old Post Restaurant.
Cavan town offering all the attractions of a major regional town is a 10-15 min drive away.

Things to see in Cavan
Cavan County Museum
Located in a superb nineteenth Century building at Virginia Road, Ballyjamesduff, the Museum houses the material culture of Cavan and surrounding districts. Exhibition galleries feature unique Stone Age, Bronze Age, Iron Age and Medieval artefacts. Interesting displays include the pre-Christian Killycluggin Stone and Corleck Head, the 1,000 year old Lough Errol Canoe, eighteenth Century Cavan Mace and Lavey Sheela na Gigs.
The GAA Gallery was recently opened and has attracted a wealth of Sports Enthusiasts.
Lifeforce Mill
Located at Millrock, Cavan, a beautifully restored, fully working flourmill powered by Ireland's oldest waterturbine, Macadam 1846. A tour of the mill begins with each visitor making and baking his or her own loaf of brown bread which is baked while the tour takes place. All the original equipment is still used to produce Lifeforce stoneground wholemeal flour. After the tour you will return to the impressive stone coffee shop to collect your bread, hot out of the oven!
Drumline Monastic Site
Located at Milltown, an idyllic setting between Lakes Drumlane and Derrybrick. A round tower and church mark the sixth century monastic site. The church building dates from thirteenth or fourteenth century and is located half a mile form Milltown village.
The Cavan Way
Starting from Cavan County Council Library Services in Cavan Town, The Cavan Way provides a pleasant hill and valley walking connection between the Leitrim Way at Dowra, a small village community near the source of the River Shannon and the Ulster Way at Blacklion village.
Following generally the course of the young river to its source at the mystical "Shannon Pot", the walk follows quiet valley and river-side landscapes to the more unenclosed uplands section between the "Pot" and Blacklion, which includes the forested Burren area and its cemetery of ancient tombs, stone megaliths and monuments. Fine views are obtained from these elevated upland areas.
Saint Killian's Heritage Centre
Located at Mullagh. Saint Killian was born in Mullagh, County Cavan in 640 AD. In 686AD he became a missionary to Wurzburg in Germany where he was martyred in 689AD. The exhibition and audio-visual here deal with Saint Killian including his times, his work, martyrdom and subsequent cult.
It brings to life a glorious era in Irish Church history and the work of Irish missionaries in Europe in the sixth and seventh centuries, with maps, photographs, statuettes, manuscript facsimiles and art reproductions. The exhibition also traces the development of Gaelic script from the Ogham writing of the fourth to seventh centuries and the Wurzburg Glosses (the earliest example of written Irish c.750), to the illuminated script of the Book of Kells.
Cavan Crystal
Situated on the N3 just minutes from Cavan town, they offer the visitor comfy sofas to relax in, open fires and local/nationally produced crafts. The restaurant designed by Irish craftsmen boasts an array of home cooked food. The audio-visual theatre gives visitors an insight into the craft of mouth-blown, hand-cut crystal and a brief history of Cavan and its environs
STEP 1 (Optional): Check Property Availability Calendars

Available

Not Available

Date Has Past

On Request Basis Only
---
May 2013
Sat
Sun
Mon
Tue
Wed
Thu
Fri
1
2
3
4
5
6
7
8
9
10
11
12
13
14
15
16
17
18

19

20

21

22

23

24

25

26

27

28

29

30

31

June 2013
Sat
Sun
Mon
Tue
Wed
Thu
Fri

1

2

3

4

5

6

7

8

9

10

11

12

13

14

15

16

17

18

19

20

21

22

23

24

25

26

27

28

29

30

July 2013
Sat
Sun
Mon
Tue
Wed
Thu
Fri

1

2

3

4

5

6

7

8

9

10

11

12

13

14

15

16

17

18

19

20

21

22

23

24

25

26

27

28

29

30

31

STEP 2: Choose Your Dates and Check Price
| | | |
| --- | --- | --- |
| Tip: Choose a Saturday Arrival for best rate in July & August. | | |
STEP 3: Make a Booking
Click the button below to proceed to our secure server and make your booking. We guarantee that the booking process is 100% secure.
Property Pricelist
| Date | Rate for 1 Week | Minimum Stay |
| --- | --- | --- |
| 6th May '13 to 30th May '13 | €525.00 | 2 nights (for €295.00) |
| 31st May '13 to 2nd Jun '13 | €575.00 | 3 nights (for €350.00) |
| 3rd Jun '13 to 28th Jun '13 | €650.00 | 2 nights (for €350.00) |
| 29th Jun '13 to 12th Jul '13 | €575.00 | 2 nights (for €295.00) |
| 13th Jul '13 to 16th Aug '13 | €650.00 | 2 nights (for €350.00) |
| 17th Aug '13 to 23rd Aug '13 | €550.00 | 2 nights (for €295.00) |
| 24th Aug '13 to 30th Aug '13 | €550.00 | 2 nights (for €295.00) |
| 31st Aug '13 to 13th Sep '13 | €495.00 | 2 nights (for €295.00) |
| 14th Sep '13 to 25th Oct '13 | €495.00 | 2 nights (for €295.00) |
| 26th Oct '13 to 1st Nov '13 | €600.00 | 3 nights (for €350.00) |
| 2nd Nov '13 to 20th Dec '13 | €495.00 | 2 nights (for €295.00) |
| 21st Dec '13 to 27th Dec '13 | €650.00 | 3 nights (for €350.00) |
| 28th Dec '13 to 3rd Jan '14 | €650.00 | 3 nights (for €400.00) |
Property Summary
3* Scandinavian style Lodges on the banks of the River Erne, close to the lively bustling town of Belturbet. Each lodge has its own private 4 seater outdoor hot-tub...
Tips for writing reviews
Was the property clean and well maintained ?
Were the facilities and amenities the same as described ?
Would you recommend this property to someone else ?

Reviews

No reviews found
You might also like...
Description
The Lodges are located on the shores of Lough Derg in Portumna, Co. Galway and can accommodate up to 10 people.
Type
Sleeps
Pricelist
Info
Lodges
10

Pricelist

Property Pricelist


Hide this Box
Description
Situated on the shores of Lough Allen, with its spectacular beauty, the Lodges are part of the fabulous new Lough Allen Hotel (open seasonally) and Spa. Lodge 504 is a 4 bed propperty sleeping 8
Type
Sleeps
Pricelist
Info
Lodges
8

Pricelist

Property Pricelist


Hide this Box
Description
Located only 3km from Cavan town, The Luxury Lodges at Farnham Estate are just an hour and a half drive from either Dublin or Belfast, making them the ideal getaway from city living.
Type
Sleeps
Pricelist
Info
Walled Garden
4

Pricelist

Property Pricelist


Hide this Box
The Orchard
8

Pricelist

Property Pricelist


Hide this Box