Mount Alto Coach House
Property Details for Mount Alto Coach House
Property Type
Coach House
Travel Location
Woodstown, Co. Waterford
Capacity
Sleeps 3-4 people
Pricelist
Pricelist X

Property Pricelist


Hide this Box
Star Rating

Price
€330.00 - €550.00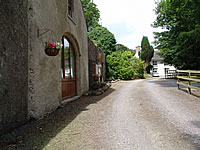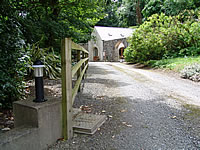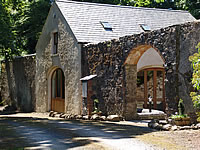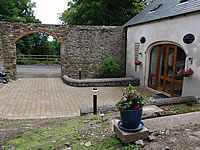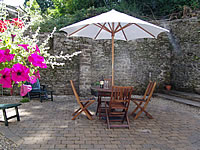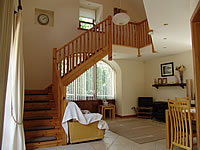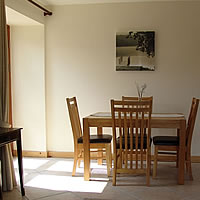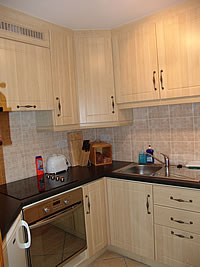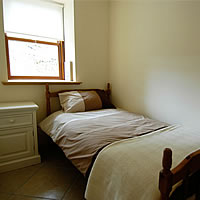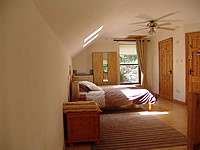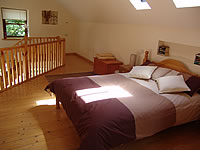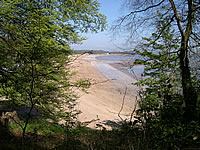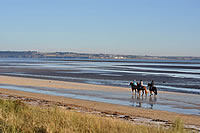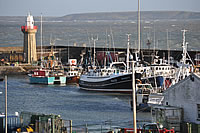 Description
Facilities




Linen Provided
Television
Cooker
Microwave
Vacuum Cleaner
Central Heating
DVD Player
Stereo
Underfloor Heating
Patio Area
Private Terrace
Satellite TV
Towels Provided
No pets allowed
Internet Access
Garden Furniture
Iron & Ironing Board
Washing Machine
Heating & Electricity included in rental price
Cot available on request
The Coach House which is situated in Woodstown, is on the beautiful Suir river estuary in Co. Waterford. It is located in 4 acres of quiet woodlands just five minutes walk from Woodstown and Forenaught beaches and only ten minutes drive from the picturesque fishing village of Dunmore East.
Whether you want to hideaway for a quiet week or two, to write or paint or walk or do nothing, or if you wish to base yourself in a centrally located coastal area ideally positioned for local touring, this is the place for you.
The restoration and refurbishment of the Coach House at Mount Alto was completed in 2008 to a very high quality standard of finish which is maintained by continuous improvement.
'Ici on parle français'
ACCOMMODATION:
The lower level accommodation comprises an open-plan, double height, dining and lounge area, separate kitchen, downstairs WC and a single bedroom. Sofa in lounge area converts to pull out bed for a fourth occupant.
The upper area which is accessible by stairs consists of a open plan double bedroom with WC / and electric power shower en suite. An external enclosed private patio is accessible from the lower living area.
The Coach House is heated by oil-fired under floor heating and also has a solid fuel Stanley wood burning stove. Water heating is by central heating and electric emersion heater.
The well equipped accommodation features the following:
Fully equipped kitchen with cooker, grill, microwave oven, fridge, cooking utensils, cutlery, tableware etc..
Bedroom no. 1 on the upper level has a 4'6" ft double bed, shower room with electric shower and WC en suite.
Bedroom no. 2 on the lower level has a single bed with adjacent downstairs WC and wash hand basin.
Additional pull out bed in living area.
The laundry room is equipped with automatic washing facilities, clothes horse & clothes line outdoors-no dryer
Enclosed patio with outside sitting area and barbeque.

Free

Internet connection (wi-fi or cable connection).

Free

Satellite TV and DVD in living area.

Free

car parking for 2 vehicles.
Electronic intruder alarm system.
Smoke alarms.
Regrettably we are unable to cater for pets.
Added Value: There is no extra charge for heating & electricity
ACTIVITIES IN THE AREA:
Museums And Art Galleries: Waterford Museum of Treasures comprises three magnificent museums chronicling over one thousand years of history. It is both a treasury of gold, bronze, silver, crystal and historical documents and a treasure trail that takes you through 1000 years of Ireland's oldest city. The Treasures of Viking Waterford in Reginald's Tower - the Chorister's Hall opened in 2012 and houses the Medieval Treasures, and the recently renovated Georgian Bishop's Palace tells the story from 1700 to 1970. See www.waterfordtourism.com/waterford-city.htm
Waterford Crystal Visitors Centre: Visit the Waterford Crystal Gallery www.waterfordvisitorcentre.com
Golf: Five championship golf courses are located near Dunmore East making the village a perfect base for anyone on a golfing holiday.
Scenic Drives: A magnificent scenic drive from Dunmore East along the edge of Waterford Harbour to the small villages of Passage East and Cheekpoint, 11 to 12 km up-river. Many places of historical interest may be seen on this drive.
Waterford: Tramore historic Racecourse provides the South-East with some of the finest horse racing in Ireland, nine times each year.
Dunmore East Adventure Centre: Archery, Windsurfing, Orienteering, Kayaking, Team Challanges, Sailing, Open canoes, Pedal Boats, Powerboating www.dunmoreadventure.com
Waterford Harbour Sailing Club: Established in 1934 the Club has a mixture of dinghy sailors, cruiser sailors, motorboat enthusiasts and "social sailors" amongst its members.
Angling Charters / Sea Safari: Dunmore East Angling Charters - Dunmore East Deep Sea Charters-Waterford & Dunmore East Sea Safari
Beaches Of East Waterford: East Waterford has many picturesque beaches and coves, including Woodstown, Dunmore East, Tramore etc. Visit discoverwaterfordcity
Hook Head: At Hook Head you can find the oldest operational lighthouse in the world www.hookheritage.ie and Duncannon Fort www.duncannonfort.com
Directions: How to get here from Waterford City
GPS co-ordinates are as follows:
N 52.11242, W 006.59115
- From Waterford Quays take the R684 heading towards Dunmore East and Waterford Regional Hospital.
- After 7km (Approx. 5 Miles) turn left off the main road on to the L4078 signposted 'Woodstown 4km'.
- Follow this road for approx 4.5k (3 miles) and you will eventually meet a junction facing a carpark with a sign marked as Woodstown Strand. Turn Right.
- Continue for about 1/2km and turn left off the road into a long carpark overlooking with the beach.
- Proceed through carpark, and continue up hill into the woods. You will meet a tight bend, so proceed with caution.
- The Coach House holiday accomodation is the first turn to the right after this tight bend. Continue through gateway marked 'Mount Alto' and you have reached your destination.
Please note;
The maximum number of guests which can be accommodated at Mount Alto is four - see above for available sleeping arrangements.
STEP 1 (Optional): Check Property Availability Calendars

Available

Not Available

Date Has Past

On Request Basis Only
---
May 2013
Sat
Sun
Mon
Tue
Wed
Thu
Fri
1
2
3
4
5
6
7
8
9
10
11
12
13
14
15
16
17
18
19

20

21

22

23

24

25

26

27

28

29

30

31

June 2013
Sat
Sun
Mon
Tue
Wed
Thu
Fri

1

2

3

4

5

6

7

8

9

10

11

12

13

14

15

16

17

18

19

20

21

22

23

24

25

26

27

28

29

30

July 2013
Sat
Sun
Mon
Tue
Wed
Thu
Fri

1

2

3

4

5

6

7

8

9

10

11

12

13

14

15

16

17

18

19

20

21

22

23

24

25

26

27

28

29

30

31

STEP 2: Choose Your Dates and Check Price
| | | |
| --- | --- | --- |
| Tip: Choose a Saturday Arrival for best rate in July & August. | | |
STEP 3: Make a Booking
Click the button below to proceed to our secure server and make your booking. We guarantee that the booking process is 100% secure.
Property Pricelist
| Date | Rate for 1 Week | Minimum Stay |
| --- | --- | --- |
| 6th May '13 to 30th May '13 | €440.00 | 2 nights (for €250.00) |
| 31st May '13 to 7th Jun '13 | €550.00 | 2 nights (for €300.00) |
| 8th Jun '13 to 28th Jun '13 | €550.00 | 1 week |
| 29th Jun '13 to 30th Aug '13 | €550.00 | 1 week |
| 31st Aug '13 to 1st Nov '13 | €440.00 | 2 nights (for €250.00) |
| 2nd Nov '13 to 20th Dec '13 | €330.00 | 2 nights (for €200.00) |
Property Summary
A coach house newly restored in 2008 situated on 4 acres of quiet, peaceful woodland..
Tips for writing reviews
Was the property clean and well maintained ?
Were the facilities and amenities the same as described ?
Would you recommend this property to someone else ?

Reviews

No reviews found
You might also like...
Description
Located just 15 minutes drive to Waterford City, Badgers cottage situated opposite the back gate of Fairbrook House Gardens & Museum of contemporary art in Kilmeaden.
Type
Sleeps
Pricelist
Info
Traditional Cottage
4

Pricelist

Property Pricelist


Hide this Box