Mount Wolseley Holiday Lodges at Mount Wolseley Hotel Spa and Country Club -
Tullow Co. Carlow

GUARANTEED LOWEST PRICES!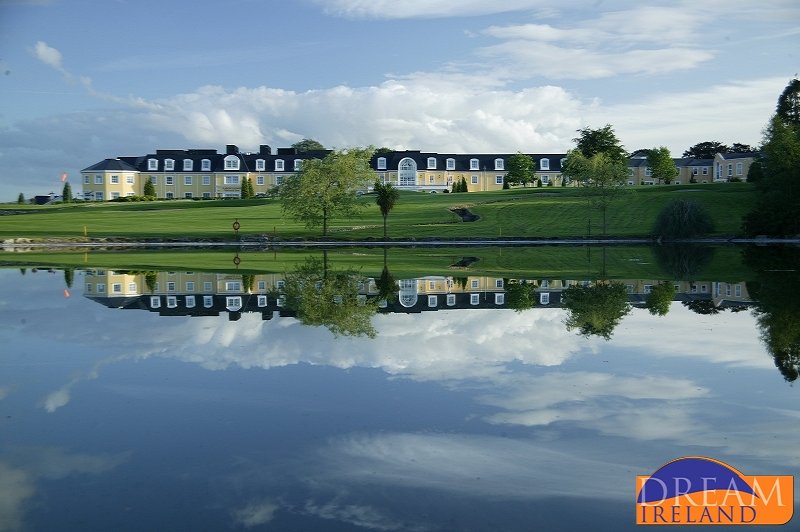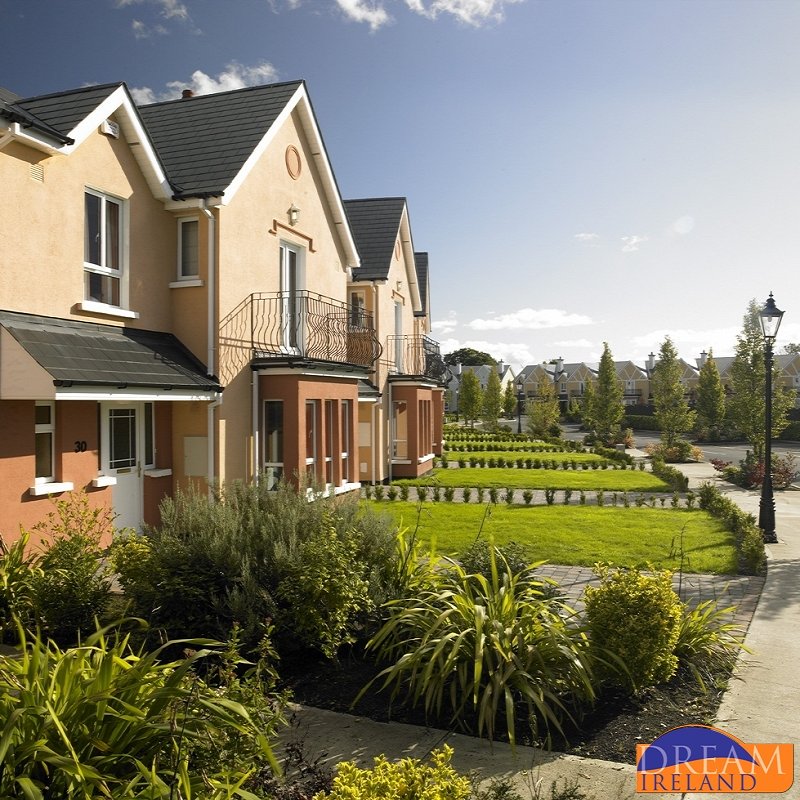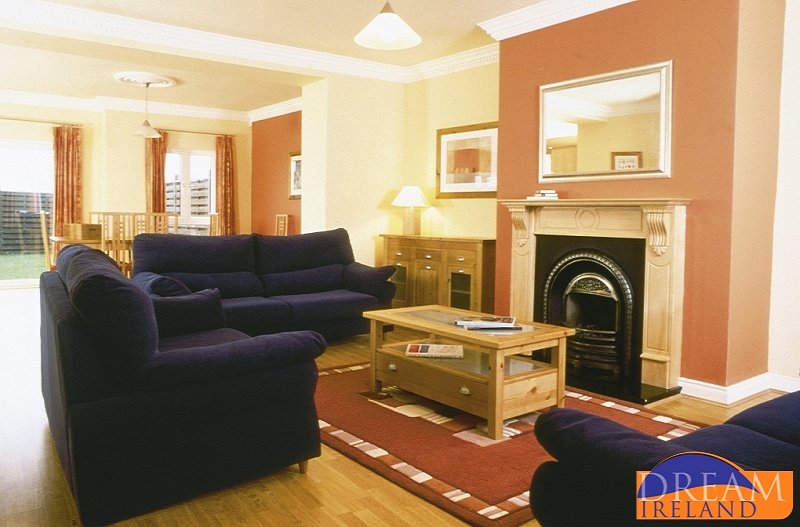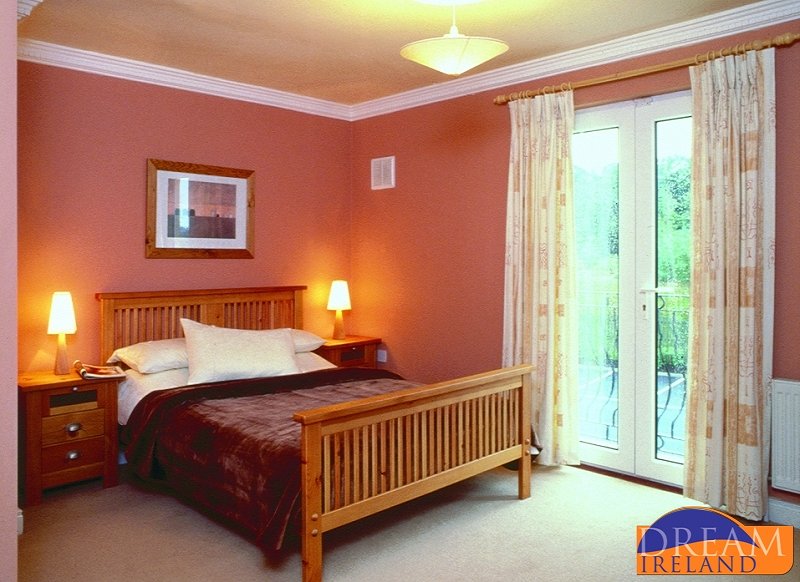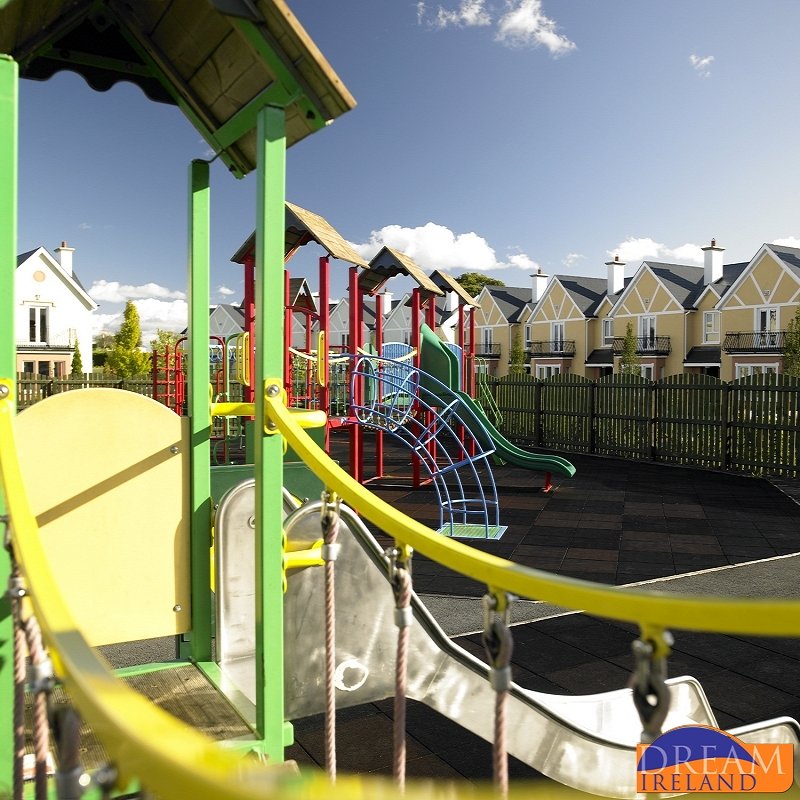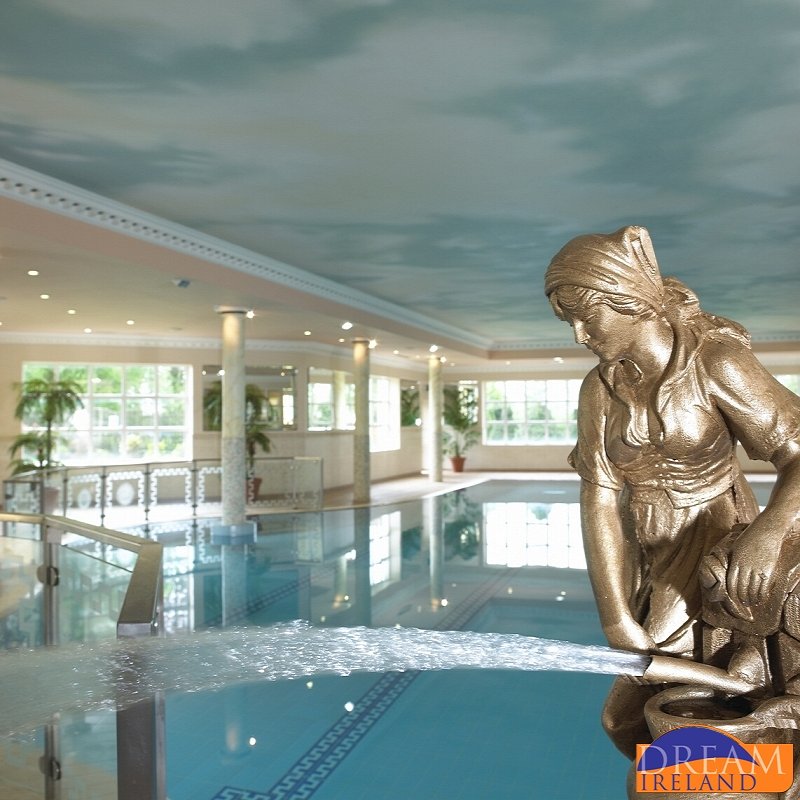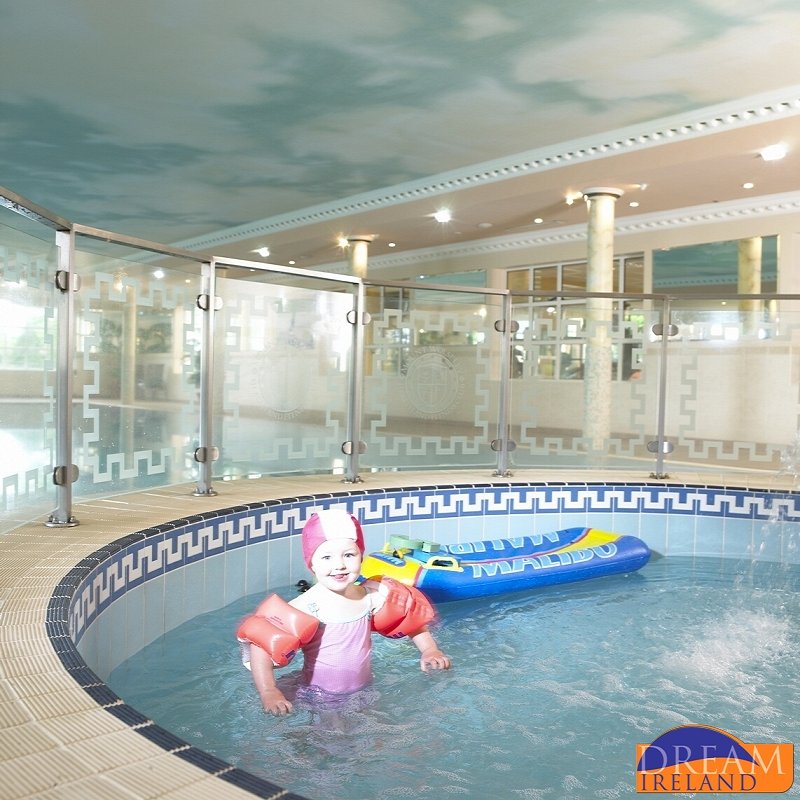 THE ACCOMMODATION
Wolseley Holiday Lodges are elegant living and luxury self-catering at its finest. Situated in the grounds of the newly redeveloped Mount Wolseley Hotel, Spa and Country Club and its famous 18 hole Championship Mount Wolseley Golf Course this truly is the Resort with something for everyone.
The superb Wolseley Holiday Lodges offer the following facilities:
4 bedroom houses to sleep up to 7 people in one double ensuite, two twin bedded rooms and one single room with separate bathroom (all located upstairs). 1650 square feet
the 3 bedroom houses sleep up to 6 people in 1 x double bedroom with ensuite bathroom and 2 x twin bedrooms with a separate shared bathroom
A really spacious open plan living/dining room filled with natural light and opening onto your own back garden and patio area
The open plan, fully fitted kitchen features an oven/hob, microwave, dishwasher, fridge and all the necessary kitchen utensils and crockery.
Bed linen and towels are provided
Guests of the holiday homes have FREE USE of Hotel's Leisure Facilities including Swimming Pool, Steam Room, Gym(over 16's only, Outdoor Children's Play Area, Tennis, Five a Side Soccer
TV channels available in the holiday homes are: RTE1, RTE2, TV3, TG4, BBC1, BBC2 , SKY NEWS
PLEASE NOTE
Electricity & Heating is €7.50 per day for May, June, July and August and €9.50 per day for all other months.
PETS
Wolseley Holiday Lodges 4 BED are now PET FRIENDLY! We can accept a limited number of dogs at the Lodges. Please ensure all pets are prearranged with Dream Ireland prior to booking as pet friendly houses are limited. Dogs must be kept on a lead at all times when out in public and no dogs are allowed into the Hotel. A charge of €25 euro per pet applies per stay and is payable to our supervisor on arrival. The 3 Bedroom houses are NOT PET FRIENDLY.
GPS Co-Ordinates
(52.794127, -6.726721)
MOUNT WOLSELEY FOR FAMILIES
Wolseley Holiday Lodges are the ideal location for your family stay-cation this year. The houses are on the grounds of the fabulous 4* luxury Mount Wolseley Hotel, Spa and Country Club and offer access to a host of family-friendly activities. The Hotel has a leisure centre with swimming pool and kiddies pool and as guests of the Holiday Lodges you can use this free of charge.
There is an outdoor children's playground onsite - ideal for tiring out young legs during the day! The Hotel also has a children's playroom area filled with toys and arts and crafts activities and for the youngest members of the family, there is a baby and toddler soft play area with rubber mats and soft, foamy things to play with. For the older kids, there is a games room with Wii consoles, pool tables and more.
For the grown ups, the resort has a championship golf course and its own Spa so there really is something for everyone!
During the summer months and usually over Easter and other holiday periods, the hotel runs it's in-house children's club - Woolie Bear's Club. There is a small daily charge per child and activities are strictly only available for children aged four and over.
ONSITE FACILITIES & ACTIVITIES
Children's playground located at the end of the Wolseley Park houses, facilities include:
Slides and swings
Climbing frame
Basketball court
Soccer area
Tennis court
Additional Services:
Bicycles available from the leisure centre
20 meter pool plus child pool located in the leisure centre - children may use the pool until 7pm
Internet kiosk available in leisure centre.
Children's cookery classes available on request (additional charge applies).
Babysitting available on request. (Additional charge applies).
Games Room
Games include:
4 full size pool tables
Table soccer
Shoot out pool
Beach head 2000
Ridge racer arcade battle
Need for speed G 2 racing car machine
Space invaders.
All games are operated by one euro coin slots
THE RESORT
Amongst the gentle rolling landscape of County Carlow and the meandering River Slaney, lies the Mount Wolseley Hotel, Spa and Country Club, once home to the Wolseley family. This charming resort is an eclectic blend of contemporary design and lavish detail set in glorious, peaceful surroundings, only 80 minutes drive from the nation's capital, Dublin.
THE SPA
The quest for good health and beauty through massage and use of natural herbal remedies are ancient traditions honoured at Mount Wolseley. Experience these traditions, handed down through countless generations. The spa is an oasis of peace and tranquility, with its pools and waterfalls, flowing between unique circular rooms, use of light, colour, pure essential oils and soft music to make this, without a doubt, an oasis for mind, body and soul.
THE GOLF
Guests of Wolseley Holiday Lodges receive preferential green fees of €35.00 for the duration of their stay (subject to availability)
Just a short iron from the Hotel, Mount Wolseley Golf Course is a par 72 and is 7,106 yards long off the championship tees. Native wildflowers border the green fairways that meander across the rolling hills and clear running streams. The course was created by one of Ireland's most famous international golfers, Christy O'Connor Jnr who says of the course -
"What we have here at Mount Wolseley is a fair but testing eighteen holes of championship golf, none of which will disappoint even the most discerning player"
THE HISTORY
Mount Wolseley Estate first came into the possession of the Wolseley Family, the inventors of the first British designed car, in 1725. Torched by insurgents during the 1798 Rebellion, it was rebuilt in 1864. In 1925 the Estate was sold to the Patrician Brothers and was subsequently purchased by Donal Morrissey and family in 1994. In 2004 the brand new Mount Wolseley Hotel, Spa and Country Club was complete and is a true testimony to the hard work and dedication put into it by its owners. You could not fail to be amazed at the incredible transformation.
CORPORATE & GROUP FACILITIES
The balance between business and pleasure complements one another perfectly at the Mount Wolseley Hotel, Spa and Country Club. As well as providing the ultimate in comfort, leisure facilities and cuisine, we offer extensive conference, exhibition and business resources. With superb flexibility for any social or business gathering, the Mount Wolseley Hotel, Spa and Country Club offers the widest selection of luxury function space to be found in this part of Ireland.
LEISURE FACILITIES ONSITE
The Mount Wolseley Hotel, Spa and Country Club offers a host of onsite facilities including:
18 Hole Championship Golf Course* (Payable locally. Preferential green fees for Lodges guests)
20 Meter Deck Level Swimming Pool
Seated Hydrotherapy Area
Kiddies Pool
Outdoor Children's Play Area
Tennis Court
Basketball Court
Sauna
Steam Room
Whirlpool Spa (Payable locally)
Air Conditioned Gym (over 16's only)
Fitness Testing (Payable locally)
Fitness Classes (Payable locally)
Golf Carts for hire* (payable locally)
Club Hire available* (payable locally)
Children have access to the swimming pool until 7pm.
THE LOCATION
Spectacular rolling countryside combined with majestic trees, landscaped gardens and the meandering River Slaney are set against the backdrop of the beautiful mountains of Wicklow and Carlow. All this beauty and serenity is in Tullow on the border of counties Wicklow and Carlow just 40 miles from Dublin City Centre and 48 miles from Dublin Airport. The closest beaches to Mount Wolseley are Courtown and Brittas Bay beaches which are approximately a 45 minute drive.
LOCAL ACTIVITIES
Carlow, Wicklow and their surrounding areas offer a wonderful range of local activities including:
Angling
Horse Riding
Hunting
Trekking
Shooting
Hill Walking
Cycling
Picnic Spots
Canoeing
Quad Biking
Sailing and much, much more
Visual Centre For Contemporary Art - VISUAL Centre for Contemporary Art & The George Bernard Shaw Theatre is a dynamic new multi-disciplinary arts facility presenting the best of local, national and international work in the visual and performing arts. The centre has won numerous awards including the RIAI (Royal Institute of Architects of Ireland) Award 2010 for Best Cultural Building in Ireland. www.visualcarlow.ie
Please note: when booking a special offer please ensure you chose Saturday arrival, unless otherwise stated as any day arrivals are not permitted during July and August. All bookings during July and August are run on a Saturday to Saturday basis only.
www.dreamireland.com - official website for Wolseley Holiday Lodges
Check-in Details
Possession of your house can be taken between 4.00pm- 6pm. Houses must be vacated by 10.00am on the day of departure. It is important that you contact our site Supervisor Mary on 086 8120063 (00353 86 8120063 international) at least 24 hours prior to arrival to arrange your arrival time.
Document Download
Mount Wolseley Christmas 2013 Children's Activities
PDF Document - File Size: 0.61 MB
PROPERTY SUMMARY
---
Pet Friendly
Family Friendly
Swimming Pool
Large Capacity
Activity and Adventure
FACILITIES
---
Linen Provided
Television
Cooker
Microwave
Hairdryer
Central Heating
Swimming Pool
Gymnasium
Pub
Restaurant
Private Garden
Golf
Electric Fire
Kiddies Pool
Jacuzzi
Steam Room
Sauna
Children's Playground
Washer/ Dryer
Towels Provided
Tennis
Dishwasher
Childrens Activity Room
Golf School
Resort Spa
Beauty Therapists
Championship Golf Course
Hotel and Leisure Centre onsite
4 ring hob
Sleeps up to 7 people
Iron & Ironing Board
Heating & Electricity an extra charge
Cot available on request
Saor View
STEP 1 (Optional): Check Property Availability Calendars

Available

Not Available

Date Has Past

On Request Basis Only
July 2014
Sat
Sun
Mon
Tue
Wed
Thu
Fri
1
2
3
4
5
6
7
8
9
10
11
12
13
14
15
16
17
18
19
20
21
22
23
24
25
26
27
28

29

30

31

August 2014
Sat
Sun
Mon
Tue
Wed
Thu
Fri

1

2

3

4

5

6

7

8

9

10

11

12

13

14

15

16

17

18

19

20

21

22

23

24

25

26

27

28

29

30

31

September 2014
Sat
Sun
Mon
Tue
Wed
Thu
Fri

1

2

3

4

5

6

7

8

9

10

11

12

13

14

15

16

17

18

19

20

21

22

23

24

25

26

27

28

29

30
STEP 2: Choose Your Dates and Check Price
Choose a Saturday Arrival for best rate in July & August.
STEP 3: Make a Booking
Click the button below to proceed to our secure server and make your booking.
We guarantee that the booking process is 100% secure.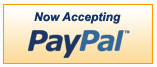 Property Pricelist
| Date | Rate for 1 Week | Minimum Stay |
| --- | --- | --- |
| 12th Jul '14 to 15th Aug '14 | €1,100.00 | 1 week |
| 16th Aug '14 to 22nd Aug '14 | €900.00 | 1 week |
| 23rd Aug '14 to 29th Aug '14 | €900.00 | 2 nights (for €450.00) |
| 30th Aug '14 to 12th Sep '14 | €750.00 | 2 nights (for €450.00) |
| 13th Sep '14 to 24th Oct '14 | €695.00 | 2 nights (for €450.00) |
| 25th Oct '14 to 31st Oct '14 | €725.00 | 3 nights (for €699.00) |
| 1st Nov '14 to 19th Dec '14 | €695.00 | 2 nights (for €450.00) |
| 20th Dec '14 to 26th Dec '14 | €895.00 | 1 week |
| 27th Dec '14 to 2nd Jan '15 | €995.00 | 1 week |
Special Offer Pricelist
| Offer | Date | Price | |
| --- | --- | --- | --- |
| 2 night Wolseley break | Sat 16th Aug - Mon 18th Aug '14 | €475.00 | |
| Limited availability at this rate | Sat 23rd Aug - Sat 30th Aug '14 | €599.00 | |
| 6 night Wolseley break | Sat 23rd Aug - Fri 29th Aug '14 | €599.00 | |
| 3 night Wolseley break | Sat 23rd Aug - Tue 26th Aug '14 | €450.00 | |
| 6 night Wolseley break | Sun 24th Aug - Sat 30th Aug '14 | €575.00 | |
| 5 night Wolseley break | Mon 25th Aug - Sat 30th Aug '14 | €525.00 | |
| 4 night Wolseley break | Mon 25th Aug - Fri 29th Aug '14 | €525.00 | |
| 2 night Wolseley break | Thu 28th Aug - Sat 30th Aug '14 | €325.00 | |
| 3 night break this September | Any 3 nights between Sat 30th Aug - Sat 27th Sep '14 | €450.00 (3 nights) | |
| 7 night break this September | Any 7 nights between Sat 30th Aug - Sat 27th Sep '14 | €599.00 (7 nights) | |
Add Review
---
Property Summary
Wolseley Holiday Lodges at the Mount Wolseley Hotel Spa and Country Club is a magnificent Resort just over an hours drive from Dublin City offering an incredible range of facilities onsite.
Tips for writing reviews
Was the property clean and well maintained ?
Were the facilities and amenities the same as described ?
Would you recommend this property to someone else ?

---
denise woodford
Aug, 2013
Traveled With :
Family with young children
great place
We stayed in one of the 3 bedroom houses. The place is great for kids. I have recommended it to a lot of people. My boys had a great time. It was so good my sister and her family went the following week for 5 days. Will be back next year! Denise
Admin at Dream Ireland Responded to this Review
Monday 26th of August 2013
"Thanks for your great comments Denise. We love to hear back from our guests. Looking forward to welcoming you back next summer! Lisa&qout;
---
Traveled With :
Family with young children
Family Holiday Self Catering
Stayed in one of the 3 Bed houses near the playground which was great to keep little ones busy when they were at the house - Kids camp was excellent - my 8 and 5 yr olds especially loved the high tea - 5.30 till 9.00 - Would highly recommend this property to any family - loads to do for all - will definitely be going back.
Admin at Dream Ireland Responded to this Review
Tuesday 7th of August 2012
"Thank you so much for your lovely comments. The team at Mount Wolseley work so hard to provide excellent facilities and customer care for all our clients so it is great to hear such wonderful feedback. We look forward to welcoming you and your family back to Wolseley Holiday Lodges soon. Lisa Argue Marketing Manager&qout;
---
Traveled With :
Family with young children
family self catering
Excellent food, brilliant kids camp from age 4yrs. Very friendly and obliging staff. Loads to do in the area, rathwood centre and sensory gardens are lovely. Swimming pool is really warm for the kids. Golf course is amazing and the spa is to die for. In other words, there is something there for all the family! Highly reccommended.
Admin at Dream Ireland Responded to this Review
Monday 30th of July 2012
"It is great to hear such wonderful feedback on our most popular Dream Ireland location. Thank you so much for your comments which we will be sure to pass on to the team at Mount Wolseley. With kind regards Lisa Argue Sales&qout;
---