Carleton Village
Property Details for Hillside Apartment - 2 bed
Property Type
Apartment
Travel Location
Youghal, Co. Cork
Capacity
Sleeps up to 4
Pricelist
Pricelist
Hide this Box
Star Rating

Price
€395.00 - €745.00

DE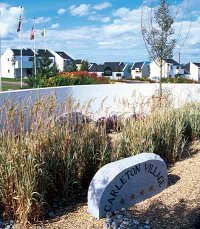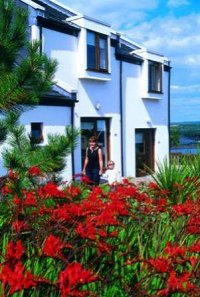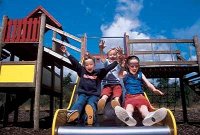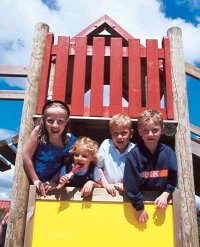 Description
Only a 2 minute drive from Youghal's long stretching sandy beaches and town centre, Carleton Village 4 Star Self Catering offers you an *onsite heated outdoor pool, two championship tennis courts, a fantastic playground, *The Carleton Village Family Fun BBQ night, *Kids Club and Walled Garden packed to the brim with family fun activities. All this along with fantastic views overlooking Youghal, the river Blackwater and Atlantic Ocean all set in a 20 acre private secured complex. 40 minutes from Cork City, 30 minute from Fota Wildlife and only 21/2hrs from Dublin, Carleton Village is the perfect place to start your stress free family holiday. Carleton Village Holiday Homes Youghal, East Cork No.1 in Family Fun Holidays.
* Operates High Season – July & August. The Village offers visitors a choice of 2 and 3 bedroom luxury apartments with balconies and outstanding views over Youghal Bay, and 2, 3 and 4 bedroom luxury villas with patio and bar-b-q area. Carleton Village is approx 15 minute walk down into to the Town, a 40 minute drive from Cork City and close to car ferries and airports. Youghal is an ideal touring base from which to explore the many attractions of the Cork/Kerry region. Due to the hilly location of the resort, it may be unsuitable for people with walking difficulties.
The Villas at Carleton Village
Visitors have a choice of: 2, 3 and 4 bedroom villas, sleeping from 2 to 8 persons
• Fully furnished to Failte Ireland 4 Star standard.
• TV, Hi-fi system and DVD Player
• Main bathroom with Jacuzzi (only in certain accommodation types)
• Modern fully fitted kitchens, with dishwasher, oven, hob and microwave
• All villas have patios and bar-b-que area
• Bed linen and towels provided.
• Washing Machine and Clothes Dryer
2 bedroom villas
Our two bed Villas sleep a maximum of 5( including an infant in travel cot) The Villa consists of a combined living and dining area and separate kitchen, a downstairs toilet with shower only. Upstairs there is a spacious master bedroom with en-suite (shower only) and a twin bedroom
3 bedroom villas
Our three bed villas sleep a maximum of 7 (including an infant). The villa consists of living/dining area and separate kitchen, depending downstairs bathroom or toilet, the main Bathroom boasts a Jacuzzi bath and the master bedroom is en-suite. Bed combination varies per villa
4 bedroom villas
Our four bed villas sleep a maximum of 9 (including an infant) – The Villa consist of a spacious living and separate kitchen each with dining areas and garden/patio area to the rear. There are double and twin bedrooms on each on and one bathroom on each floor.
4 bedroom Deluxe Villas:
Carleton Village Deluxe 4 Bedroom Holiday Homes - Panoramic Views Guaranteed
The Deluxe! The Crème de la Crème of Holiday Homes, each with its own stunning views over the town, gardens and the ocean guaranteed!!
Our Deluxe 4 bed Villas are spacious and contemporary in design, downstairs plays host to a large living area, complete with a real fire and a fabulously designed kitchen. The living room opens up to a paved patio area, ideal for entertaining or simply taking in the views. The first floor boasts a large main bathroom a double bedroom and a twin room with en-suite. On the second floor is home to two large double rooms each with large en-suites and walk-in showers.
Please note that our standard villas do not have a view. If you require a view please book an apartment of deluxe villa
Hillside Apartments at Carleton Village
Two Bed Apartments - Panoramic Views Guaranteed. Our 2 Bed Apartments offer a private balcony, a large living, dining and kitchen area, a master bedroom complete with en-suite, a twin bedroom and bathroom complete with Jacuzzi bath.
Please call our office on 00353 64 6641170 or email info@dreamireland.com if you have any further queries on this property.
Make an Enquiry to Check Availability for this Property
STEP 2: Make a Booking Enquiry
Click the button below to make a booking enquiry on this property.

Property Pricelist
| Date | Rate for 1 Week | Minimum Stay |
| --- | --- | --- |
| 1st Oct '13 to 20th Dec '13 | €395.00 | 2 nights (for €275.00) |
| 21st Dec '13 to 3rd Jan '14 | €495.00 | 2 nights (for €395.00) |
| 4th Jan '14 to 30th May '14 | €395.00 | 2 nights (for €275.00) |
| 31st May '14 to 27th Jun '14 | €495.00 | 2 nights (for €300.00) |
| 28th Jun '14 to 29th Aug '14 | €745.00 | 1 week |
| 30th Aug '14 to 30th Sep '14 | €495.00 | 2 nights (for €300.00) |
| 1st Oct '14 to 19th Dec '14 | €395.00 | 2 nights (for €275.00) |
| 20th Dec '14 to 2nd Jan '15 | €495.00 | 2 nights (for €395.00) |
Property Summary
The 4 star Carleton Village is located in the heritage town of Youghal, Co. Cork.
Tips for writing reviews
Was the property clean and well maintained ?
Were the facilities and amenities the same as described ?
Would you recommend this property to someone else ?

Reviews

No reviews found
You might also like...
Description
Located in the grounds of the Quality Hotel in Youghal, East Cork these two bedroom apartments and three bedroom holiday homes are absolutely ideal for a family break. All residents have complimentary use of the Club Vitae Leisure Centre with 20m swimming pool with seaview, kiddies pool, Steam Room, Sauna & Jacuzzi.
Type
Sleeps
Pricelist
Info
Apartment
4

Pricelist


Hide this Box
Holiday Homes
6

Pricelist


Hide this Box
Description
4* luxury holiday village close to Blue Flag beaches in Ballycotton and Garryvoe.
Type
Sleeps
Pricelist
Info
Holiday Homes
7

Pricelist


Hide this Box
Description
Fota Island Resort is a wonderful hideaway so close to Cork City yet within a world of it's own. The onsite facilities will appeal to everyone - the hotel is luxurious and welcoming; the leisure centre and pool a relaxing haven but also ideal for families with children within designated times; the playground will keep all the young children entertained; the golf course is challenging and most enjoyable and the Club House is welcoming to all and serves up great food in a more relaxed environment. Come and enjoy your stay at Fota Island Resort.
Type
Sleeps
Pricelist
Info
3 Bed Courtyard Lodge
5

Pricelist


Hide this Box
2 Bed Courseside Lodge
5

Pricelist


Hide this Box
3 Bed Superior Courseside Lodge
6

Pricelist


Hide this Box
4 Bed Courseside Lodge
7

Pricelist


Hide this Box
2 Bed Superior Courtyard Lodge
4

Pricelist


Hide this Box
3 Bed Standard Courseside Lodge
5

Pricelist


Hide this Box