Old Stone Cottage Lauragh
Property Details for Old Stone Cottage Lauragh
Property Type
Cottage
Travel Location
Kenmare, Co. Kerry
Capacity
Sleeps up to 6
Pricelist
Pricelist
Hide this Box
Star Rating

Price
€600.00 - €0.00

DE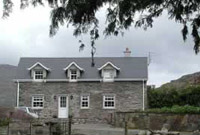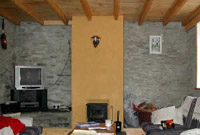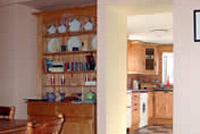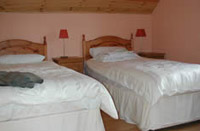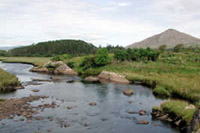 Description
Facilities




Linen Provided
Television
Video
Cooker
Microwave
Vacuum Cleaner
Private Garden
Pets Allowed (on request)
Washer/ Dryer
Towels Provided
Dishwasher
Open Fire
LOCATION
The cottage is situated along a quiet cul-de-sac road in the quaint parish of Lauragh, on the Beara peninsula in county Kerry in south -west Ireland. It is located 17 kilometres west of Kenmare and approximately 18 kilometres east of the fishing port of Castletown Bere. Set amidst some of the most breath taking scenery this country has to offer, the cottage is a haven for the outdoor enthusiast. For the less energetic the view from the house itself is breathtaking. It is an ideal base for those of you who wish to tour the south of Ireland and experience the natural beauty which is world renowned yet seldom truly apreciated until it is experienced first hand.
The picture of the scenic beauty which surrounds the cottage in its country setting, one country wander for hours in the gills and fields near the cottage and enjoy serenity as mountains, lakes, forest groves and sea blend to create a colourful pattern of sheer beauty.
THE COTTAGE
Tastefully decorated this home maintains a warm traditional atmosphere yet a standard of craftsmanship within the house which is second to none ensures the level of comfort which we have come to expect from a modern house.
The ground floor consists of a spacious dining room, fully equipped kitchen, a comfortable lounge and the downstairs toilet. Upstairs there are three bedrooms, two of which have ensuite facilities.

Although it has been completely renovated the cottage retains its traditional charm and old style character.
Wood is used in abundance throughout the house to create a warm classic finish. The picture of the lounge to the left highlights the use of the warm red timber to create atmosphere in the cottage.
You may also notice the stone on the interior walls, another example of the 'old style' shining through.
Pets are welcome at Old Stone Cottage provided they are well trained. An additional charge of €30 applies, this is payable to the owner directly onsite.
Heating & Electricity is an additional charge, payable onsite to the owner.
Layout
Downstairs:
When you come through the front door you will immediately enter the dining room area, with a large table and six chairs it is a comfortable area to enjoy your meals however the warm colours and superb view from this room has led many of our guests to use it as a general living room.
To the right of the dining area is the lounge, a television and video aswell as the wood burning fire make this a comfortable place to relax.
The kitchen is fully equipped with every mod-con, a dishwasher, microwave, electric cooker washing machine and dryer.
There is also a downstairs toilet.
Upstairs:
Wood plays a large roll also in the upstairs decoration of the house, it adds warmth and class to the ceilings and floors in every room.
There are three bedrooms upstairs, Two of which contain a large double bed with ensuite toilet and shower The third room contains two single beds.
Each room is spacious and exquisitely decorated and also offers panoramic views of the local countryside.
LOCAL ACTIVITIES:
Kenmare town lies approximately 30 minutes drive from a host of sandy beaches & has its own pretty harbour where you can swim, fish or take a trip on the "Seafari Cruise" to view the wildlife in the area.
Star Sailing & Adventure Centre: Situated on the shores of Kenmare Bay, surrounded by the Caha Mountains this wonderful addition is just a 5 minute drive from the town. Kayaking, sailing & hillwaking are some of the activities on offer.
Golf: The Kenmare area boasts two super golf courses. The Ring of Kerry Golf Course located just 2 miles outside the town offers spectacular views of Kenmare Bay from the golf course & clubhouse. Kenmare Golf Club is located in Kenmare Town and follows the shores of Kenmare Bay Estuary. Visitors welcome.
Pony Trekking: The ideal way to explore the hidden treasures of the area. A number of excellent facilites are available locally.
Angling: Lots of great fishing spots to choose from including Clonee Lake, Kenmare Bay & Black Valley. Permits can be obtained locally.
Local Taxi Firms
Easy Taxi Kenmare operate a local taxi service.
STEP 1 (Optional): Check Property Availability Calendars

Available

Not Available

Date Has Past

On Request Basis Only
---
June 2013
Sat
Sun
Mon
Tue
Wed
Thu
Fri
1
2
3
4
5
6
7
8
9
10
11
12
13
14
15
16
17
18
19
20
21
22
23
24
25
26
27
28
29
30

July 2013
Sat
Sun
Mon
Tue
Wed
Thu
Fri
1
2
3
4
5
6
7
8
9
10
11
12
13
14
15
16
17
18
19
20
21
22
23
24
25
26
27
28
29
30
31

August 2013
Sat
Sun
Mon
Tue
Wed
Thu
Fri
1
2
3
4
5
6
7
8
9
10
11
12
13
14
15
16
17
18
19
20
21
22
23
24
25
26
27
28
29
30
31
STEP 2: Choose Your Dates and Check Price
| | | |
| --- | --- | --- |
| Tip: Choose a Saturday Arrival for best rate in July & August. | | |
STEP 3: Make a Booking
Click the button below to proceed to our secure server and make your booking. We guarantee that the booking process is 100% secure.
Special Offers
| Offer | Date | Price | |
| --- | --- | --- | --- |
| Special offer for cosy cottage in Beara peninsula | Any 7 nights between Sat 8th Jun - Sat 28th Dec '13 | 20% Off | |
Property Pricelist
| Date | Rate for 1 Week | Minimum Stay |
| --- | --- | --- |
| 7th Sep '13 to 20th Dec '13 | €500.00 | 1 week |
| 21st Dec '13 to 3rd Jan '14 | €600.00 | 1 week |
Property Summary
Traditionally an old farmhouse, this three bedroomed cottage has been recently restored. It is located on the stunning Beara Peninsula, just 17 kilometres west of the Heritage town of Kenmare.
Tips for writing reviews
Was the property clean and well maintained ?
Were the facilities and amenities the same as described ?
Would you recommend this property to someone else ?

Reviews

No reviews found