Adare Manor Villas
Property Details for Adare Manor Villas
Property Type
Villas
Travel Location
Adare, Co. Limerick
Capacity
Sleeps up to 6
Pricelist
Pricelist
Hide this Box
Star Rating

Price
€2,590.00 - €4,655.00

DE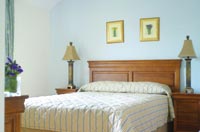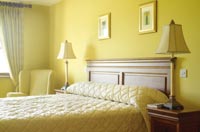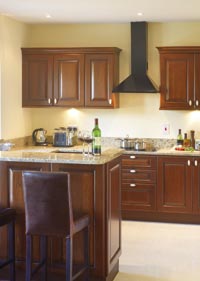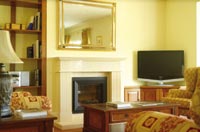 Additional Info
Description
Facilities




Linen Provided
Television
Cooker
Hairdryer
DVD Player
Washer/ Dryer
Towels Provided
Dishwasher
Hotel and Leisure Centre onsite
Sleeps up to 8 people
Adare Manor Hotel and Golf Resort located in the South West of Ireland offers 46 new deluxe residences. Each villa offers 3 bedrooms, a fully equipped kitchen with granite counters, bathrooms with soaking tubs, down pillows and comforters and beautifully executed plush interiors with inviting areas for rest and relaxation.
As a guest you will receive full access to all Hotel amenties, a dedicated Concierge will be be available to arrange any grocery shopping, private chef to prepare a gourmet meal, babysitting service, daily activities, fax and computer rental, newspaper and magazine delivery, limousine and taxis as you desire.
Located 15 minutes walk from the main Manor House, 10 minutes walk from the Carriagehouse, our courtesy cars are available to transport you throughout the resort.
This prestigious development on the grounds of Adare Manor is perfect for Golfers, families, Spa retreats or a couple who are looking to embrace nothing but relaxation.
Villa Specification
The three bedroom Villa offers 2 king bedrooms and 1 twin bedroom. All rooms ensuite. (1 with soaking tub and shower, 3 with shower only)
Children Welcome : Yes
Maid Service : Yes, available on request at an extra charge
Smoking : Not permitted in house
Amenities : 5 Flat screen cable TV's, DVD and CD player, fully equipped kitchen, high speed internet access, hair dryers, bathrobes, dishwasher, washing machine and tumble dryer. Complimentary stationery and toiletries are also included in your rate.
There are also 4 bedroom Villas (3 double rooms and 1 twin - all ensuite) to rent at Adare Manor. Should you wish to make a booking, please do not hesitate to call our reservations team on 064 66 41170 or you can email us at info@dreamireland.com

ESTATE ACTIVITIES AT ADARE MANOR HOTEL & GOLF RESORT
---
A Round of Golf
The Adare Golf Club is an 18 hole Championship golf course which opened in 1995 and is set on the magnificent 840 acre estate. This was the last major golf course designed by the legendary Robert Trent Jones, Senior. This majestic design has gained international acclaim as one of his finest creations.
1 Hour Golf Tuition
Whether you are just brushing up on your golf game or starting from the very beginning our resident Golf Professional is sure to pass on a few very helpful tips to get you on your way.
1 Hour Beat the Pro
The challenge, if you are feeling brave enough, is to take on our resident golf pro and try and beat his score. A fun way to spend an afternoon.
Laser Clay Target Shooting
The players use a modified shotgun that fires an infra-red beam at clays launched from a conventional launcher. The shotgun generates a 'Bang' and the scoreboard registers a hit of miss. 5 people can shoot at the same time. This activity is child friendly.
Archery
Make use of our 840 acre estate and spend some time outdoors, archery is a great activity for individuals and groups alike. You will be taught how to hold a bow and arrow.
Falconry
Our falconry demonstrations take place in the French gardens to the front of the Manor House. The free flying demonstrations are action packed and involve high-flying, fast moving raptors.
Hawk Walk
We start with a brief history of Falconry then introduce you to our birds and give you the oppurtunity to get some hands on experience then proceed to fly your own hawk in the woodland at Adare Manor.This activity is most suitable to groups of under six people.
Garden Tour
Take part in a guided tour with one of our resident arborists, through the grounds of the estate. Designed by PC Hardwick, the French style formal garden runs out from the southern aspect of the Manor.
Fishing with Ghillie
Sample the delights of fishing on teh fully stock river Maigue, which flows through our estate. Brown Trout are in abundance all year round with Salmon in season, from May to September. Our resident Ghillie Jim Robinson will provide all of our equipment you may require and offers some excellent tuition to make your experience most enjoyable.
Horse Riding
Horse riding is enjoyed at the nearby Clonshire Equestrian Centre, located just 2 miles from Adare Village, offering the finest in facilities and instruction for riders of all ages and abilities. Private and group instruction is available.
Historical Tour
Built in 1832, at first glance the Manor House is reminiscent of a chateau, but many of its architectural elements, inside and out, allude to great residences of the era in Britain and Ireland. The 365 stained glass windows are an account of the Dunraven familys history made through cryptic symbolist reference points.
Irish Cookery Demonstration
Enjoy a few hours with our pastry chef in our kitchen, learn how to make some Irish favourites including scones and brown bread, and have the chance to practice your new found skills.
ADARE VILLAGE
Adare is located in the heart of Co Limerick, just 15 minutes south of Limerick City. Shannon Airport is 35 minutes from Adare while Kerry Airport can be reached in just over 60 minutes.
Adare is steeped in history and can be dated back to 1200 AD. It is widely regarded as one of Irelands prettiest villages. Today Adare is a thriving country Village which retains the old world charm. The main street has beautiful thatched cottages and its park offers a welcome place to stroll. Adare has many restaurants, bars and shops and a lovely Heritage Centre.
Adare Manor Hotel & Golf Resort is very excited and proud to be the home for the JP McManus Golf Invitational Pro Am once again in July 2010.

We are delighted to offer activities on the following days at a reduced rate of € 15.00 per person per activity:
Sunday-Wednesday Historical Tour 3.00pm € 15.00 per person
Thursday Woodland Walk 3.00pm € 15.00 per person
The above times and days of the week for activities are subject to change.
Make an Enquiry to Check Availability for this Property
STEP 2: Make a Booking Enquiry
Click the button below to make a booking enquiry on this property.

Property Pricelist
| Date | Rate for 1 Week | Minimum Stay |
| --- | --- | --- |
| 1st Nov '13 to 3rd Jan '14 | €2,590.00 | 2 nights (for €740.00) |
| 4th Jan '14 to 31st Mar '14 | €2,590.00 | 2 nights (for €740.00) |
| 1st Apr '14 to 31st May '14 | €3,444.00 | 2 nights (for €984.00) |
| 1st Jun '14 to 30th Sep '14 | €4,655.00 | 2 nights (for €13,300.00) |
| 1st Oct '14 to 31st Oct '14 | €3,444.00 | 2 nights (for €984.00) |
| 1st Nov '14 to 2nd Jan '15 | €2,590.00 | 2 nights (for €740.00) |
Tips for writing reviews
Was the property clean and well maintained ?
Were the facilities and amenities the same as described ?
Would you recommend this property to someone else ?

Reviews

No reviews found
You might also like...
Description
Riverside Mews at Castle Oaks Hotel offers wonderful onsite facilities including a leisure centre with swimming pool and is the ideal holiday destination.
Type
Sleeps
Pricelist
Info
Holiday Homes
6

Pricelist


Hide this Box
Description
3 bedroomed holiday homes located in the medieval village Bunratty in County Clare.
Type
Sleeps
Pricelist
Info
Holiday Homes
6

Pricelist


Hide this Box
Description
Mount Falcon Country House Hotel (open seasonally) and Estate is newly renovated 4* family run hotel located on the west bank of the River Moy among 100 acres of magical woodlands between Foxford and Ballina, in County Mayo.
Type
Sleeps
Pricelist
Info
Courtyard House (4 bed)
8

Pricelist


Hide this Box