The Residences at Lough Rynn Castle and Estate
Property Details for Lough Rynn 3 bedroom
Property Type
Lough Rynn 3 bedroom
Travel Location
Mohill, Co. Leitrim
Capacity
Sleeps up to 5
Pricelist
Pricelist
Hide this Box
Star Rating

Price
€700.00 - €0.00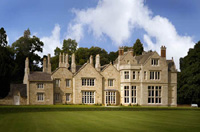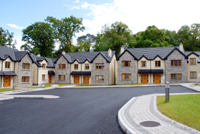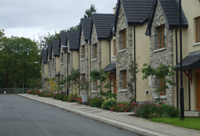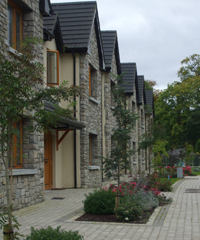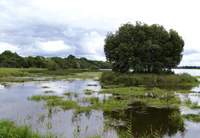 Description
Facilities




Linen Provided
Television
Cooker
Microwave
Central Heating
Pub
Restaurant
Washer/ Dryer
Towels Provided
Dishwasher
No pets allowed
Hotel onsite
LOUGH RYNN CASTLE AND ESTATE
Lough Rynn Castle Estate and Hotel, Mohill, County Leitrim, Ireland is the original 19th Century Home of the Clements Family, which was headed by the legendary figure of Lord Leitrim. Lough Rynn Estate itself is steeped in history going back to the time of Crannógs and Chieftains. The ruins of Mac Raghnaill Castle can still be found nestled on the backs of Lough Rynn lake.
The entire facility comprises of over 300 acres of an Ireland that is idyllic, rich in history and charmed with natural beauty. The original house now standing for two hundred years has been lovingly restored to create a warm and relaxing atmosphere, boasting 42 bedrooms, numerous Drawing Rooms, Award Winning Restaurant and state of the art Conference and Banqueting Centre.
BEDROOM LAYOUT IS 2 DOUBLES AND 1 SINGLE

Facilities
42 Luxurious Bedrooms
Drawing Rooms and Library
Public Bars
Drawing Rooms, Bar and Restaurant Menus
Conference and Wedding Facilities
Fully wheelchair accessible
The finest privately owned Victorian Wall Gardens in the country with nature trails and lakeside walks
A square mile of lake, and an abundance of local lakes for boating and fishing
Horse riding and other country pursuits

THE RESIDENCES

The Residences at Lough Rynn Estate are set within an easy stroll of the Hotel. These are newly built luxurious three bedroomed holiday homes accommodating up to five people in each. Here you will enjoy the wonderful setting and facilities of Lough Rynn Estate in the comfort of your own home.
DINING
The Award Wining Sandstone Restaurant offers an elegant Fine Dining experience which is unique in the region. With research and tasting of local fresh produce we have created a series of Table d'Hote and A la Carte menus which use suppliers from Leitrim and the surrounding counties. The wines have been carefully selected from vineyards across France, Italy, Spain and the New World. The Sandstone Restaurant opens for Dinner from 6pm to 9.30pm Monday to Saturday and from 7pm until 9.30pm on Sundays. Our Baronial Hall and Drawing Rooms run Bar Menus daily from 12noon to 9pm which offer a selection of sandwiches made to order, selection of starters, main courses and desserts with specials changing daily.
Bar

The Cocktail Bar offers an extensive cocktail list, the finest cognac, whiskeys and liqueurs aswel as Arthur's favourite.
LOCATION
Lough Rynn is just 8 kilometres off the N4 Dublin to Sligo road. It is less than 2 hours from Dublin. It is just 55 minutes from Knock International Airport, 60 minutes from Sligo Airport. It is just 10 minutes from the railway station at Dromod."
STEP 1 (Optional): Check Property Availability Calendars

Available

Not Available

Date Has Past

On Request Basis Only
---
January 2013
Sat
Sun
Mon
Tue
Wed
Thu
Fri
1
2
3
4
5
6
7
8
9
10
11
12
13
14
15
16
17
18
19
20
21
22
23
24
25
26
27
28
29
30
31

February 2013
Sat
Sun
Mon
Tue
Wed
Thu
Fri
1
2
3
4
5
6
7
8
9
10
11
12
13
14
15
16
17
18
19
20
21
22
23
24
25
26
27
28

March 2013
Sat
Sun
Mon
Tue
Wed
Thu
Fri
1
2
3
4
5
6
7
8
9
10
11
12
13
14
15
16
17
18
19
20
21
22
23
24
25
26
27
28
29
30
31

STEP 2: Choose Your Dates and Check Price
| | | |
| --- | --- | --- |
| Tip: Choose a Saturday Arrival for best rate in July & August. | | |
STEP 3: Make a Booking
Click the button below to proceed to our secure server and make your booking. We guarantee that the booking process is 100% secure.
Property Pricelist
| Date | Rate for 1 Week | Minimum Stay |
| --- | --- | --- |
| 5th Jan '13 to 3rd Jan '14 | €700.00 | 1 nights (for €300.00) |
| 4th Jan '14 to 2nd Jan '15 | €700.00 | 1 nights (for €300.00) |
Property Summary
Lough Rynn Castle Estate and Hotel comprises a luxury 52 bedroomed hotel
Tips for writing reviews
Was the property clean and well maintained ?
Were the facilities and amenities the same as described ?
Would you recommend this property to someone else ?

Reviews

No reviews found
You might also like...
Description
Adare Manor Hotel and Golf Resort located in the South West of Ireland offers 46 new deluxe residences.
Description
Mount Falcon Country House Hotel (open seasonally) and Estate is newly renovated 4* family run hotel located on the west bank of the River Moy among 100 acres of magical woodlands between Foxford and Ballina, in County Mayo.
Type
Sleeps
Pricelist
Info
Courtyard House (4 bed)
8

Pricelist


Hide this Box
Description
Fota Island Resort is a wonderful hideaway so close to Cork City yet within a world of it's own. The onsite facilities will appeal to everyone - the hotel is luxurious and welcoming; the leisure centre and pool a relaxing haven but also ideal for families with children within designated times; the playground will keep all the young children entertained; the golf course is challenging and most enjoyable and the Club House is welcoming to all and serves up great food in a more relaxed environment. Come and enjoy your stay at Fota Island Resort.
Type
Sleeps
Pricelist
Info
3 Bed Courtyard Lodge
5

Pricelist


Hide this Box
2 Bed Courseside Lodge
5

Pricelist


Hide this Box
3 Bed Superior Courseside Lodge
6

Pricelist


Hide this Box
4 Bed Courseside Lodge
7

Pricelist


Hide this Box
2 Bed Superior Courtyard Lodge
4

Pricelist


Hide this Box
3 Bed Standard Courseside Lodge
5

Pricelist


Hide this Box