Guide To Ardgroom, West Cork
Ardgroom, on the Beara Peninsula, is a quiant little West Cork village comprising of the local shop, post office, petrol station and pub. This quiet little village is perfect if you're looking to get away from the fast pace of city life and enjoy the wonderful scenic and rugged countryside that West Cork has to offer.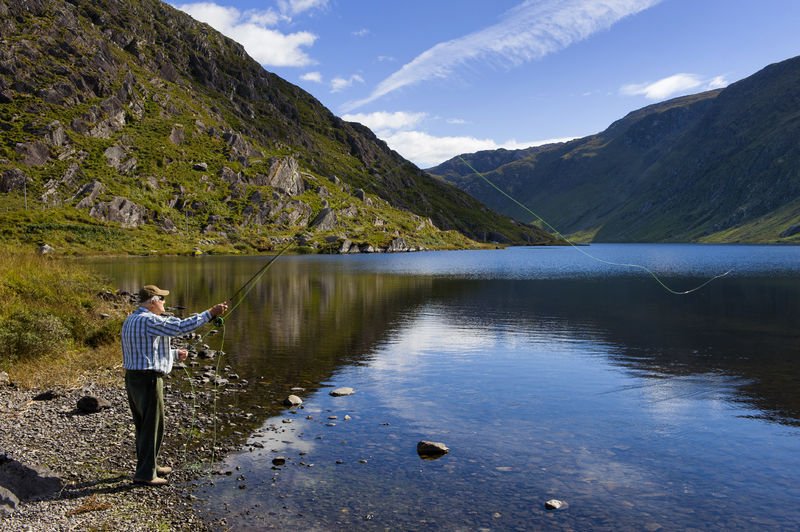 So whether you choose to put on your hiking boots, hop on your bike or spend the evening lazing in the pub chatting with the locals, Ardgroom is a little bit of heaven on the Ring of Beara.
THE VILLAGE INN
A charming and friendly Irish pub, The Village Inn is located in the centre of the village of Ardgroom making it a great place to socialise with old friends while making new ones.
It is open all year, serving a full buffet menu from June to September while offering soup and sandwiches from May. Off season, food may be arranged on a request basis if you make a group booking. If you are lucky you may get to enjoy one of the impromptu live music sessions.
HARRINGTON'S POST OFFICE
While this is called the post office, it's so much more, it is the hub of this quiant West Cork Village. This houses a delightful café, serving excellent coffee, tea and freshly made food all year round. It is also a well stocked shop/deli which serves a wide range of organic and healthy whole foods so you can continue to eat healthily on your holidays.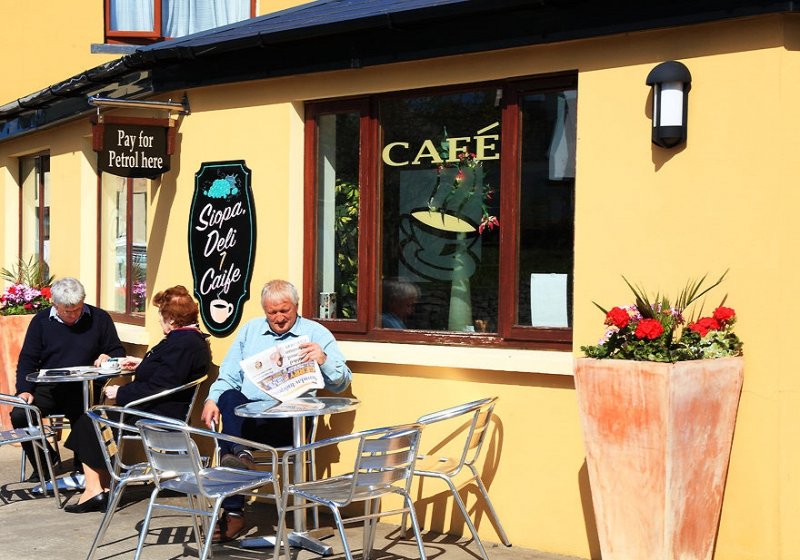 EXPLORING THE BEARA PENINSULA
The scenic landscape of the rugged Beara Peninsula in West Cork offers a travellers a world of beauty and majestic scenery.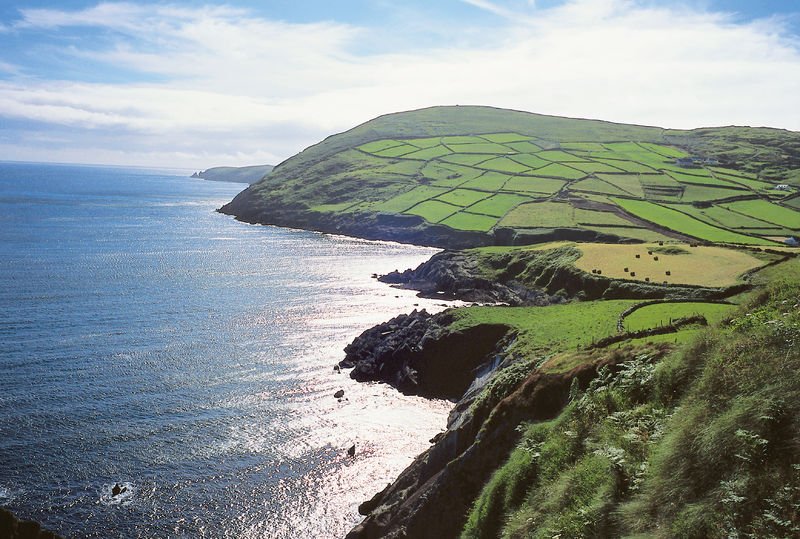 From the winding road of the gem that is the Healy Pass, unspoilt and largely desolate, the spectacular views and winding roads showcase West Corks rugged beauty. You'll even come accross sheep grazing on the hillside. Whether you decide to cycle or drive the Healy Pass, the views will be imprinted in your mind forever.
ARDGROOM STONE CIRCLE
There is a beautiful example of a stone circle in the village of Ardgroom, located in the middle of a working sheep farm. The farmer graciously allows visitors onto his land. The stone circle is a stunning example of Neolithic workmanship. It is extremely well preserved thanks to generations of respect and care. Ardgroom Ogham Stones are a two mile easy walk from the village. You'll need to make sure that you wear approperiate footwear, as part of the walk brings you through bogland.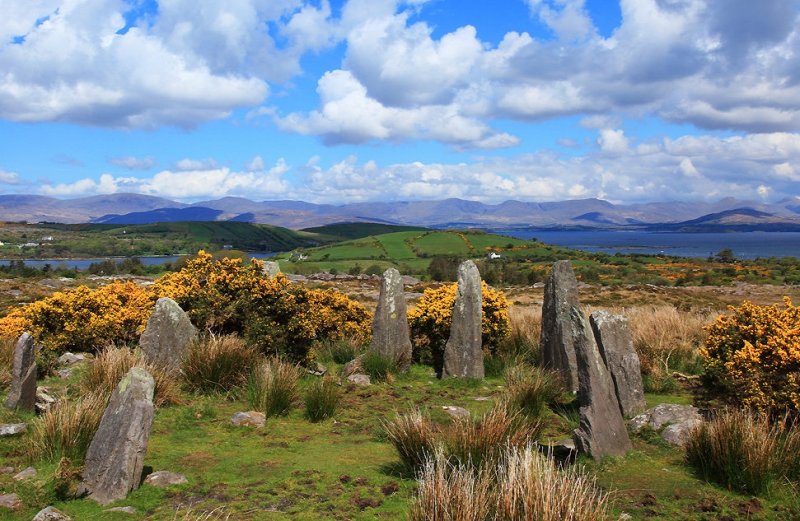 BEACHES IN THE AREA
Droumard is a nice quiet sheltered cove, ideal for swimming and often frequented by the locals.
Located just a mile from the village, it is easy to get to by car or foot. This beach is south facing and is generally warm due to its sheltered location
ALLIHIES COPPER MINE MUSEUM
Many of the locals of Beara, going back generations used to work in the Allihies Copper Mines. Nowadays, you can visit the museum which details the history and gives you an insight into an industry that was the backbone of the area for years. Many of the locals emigrated to the city of Butte, Montana in the U.S.A from 1870 - 1915 to mine. There are still strong links to Montana existing today and the local community still make visits back and forth.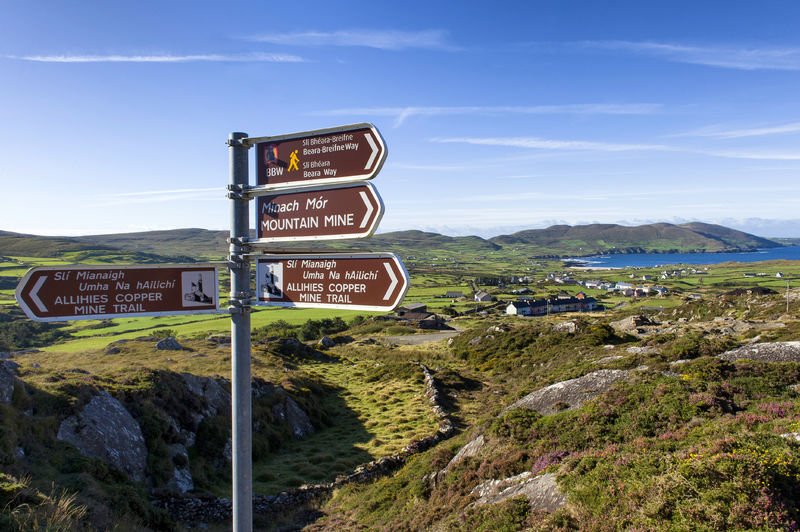 DERREEN GARDENS
Although this spectacular estate is situated in Co. Kerry, it's just a 10 minute drive from Ardgroom. With more than 60 acres, Derreen Gardens is truly a place to get lost with over 12 km of winding woodland paths. The garden is home to many exotic plants and is known for its rhododendrons which usually bloom in late April, early May. If you're a gardener, wildlife lover, hiker or walker - make sure you don't leave it off your list.
DURSEY ISLAND
Dursey Island lies at the southwestern tip of the Beara Peninsula in the west of County Cork in Ireland and boasts the only working cable car in Ireland. Dursey Island is 6.5 kilometres long and 1.5 kilometres wide. Dursey has no shops, pubs or restaurants, so visitors are advised to bring food and water if they plan to go for a walk.
EYERIES
A pretty and truly colourful little traditional village, this is just a short drive away from Ardgroom. You either take the scenic coastal route or the main Ardgroom to Castletownbere road.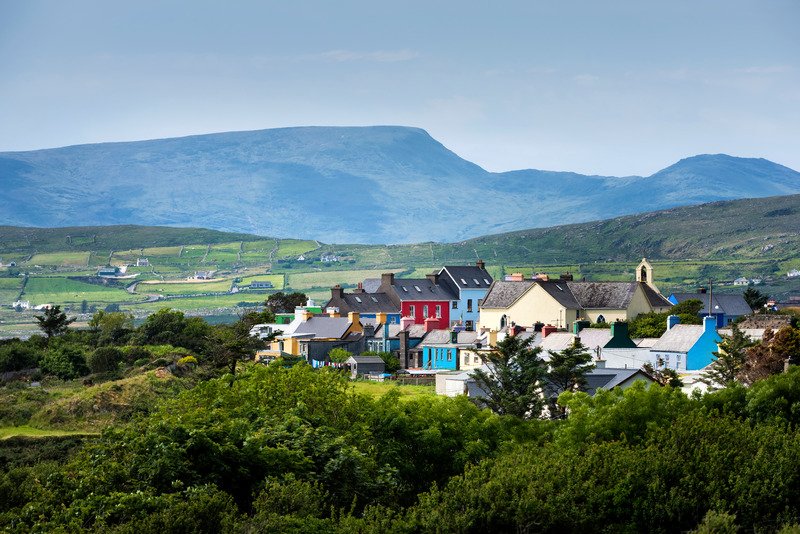 CASTLETOWNBERE
One of Ireland's busiest fishing ports, this is where much of the fish comes from for the famous Kay O'Connell's fish market in the English Market in Cork City. It also supplies fish to local towns in Cork and Kerry