Self Catering Accommodation Guide to Barley Cove, Co. Cork, Ireland
About Barley Cove
Barleycove is a large sandy beach backed by sand dunes which were thrown up in the tidal wave which swept Europe after the earthquake in Lisbon 1n 1755. Today the dunes have been partially eroded but are protected like much of the coastal area round this area as European designated Special Areas of Conservation. Barley Cove is located between the towns of Goleen and Crookhaven in West Cork.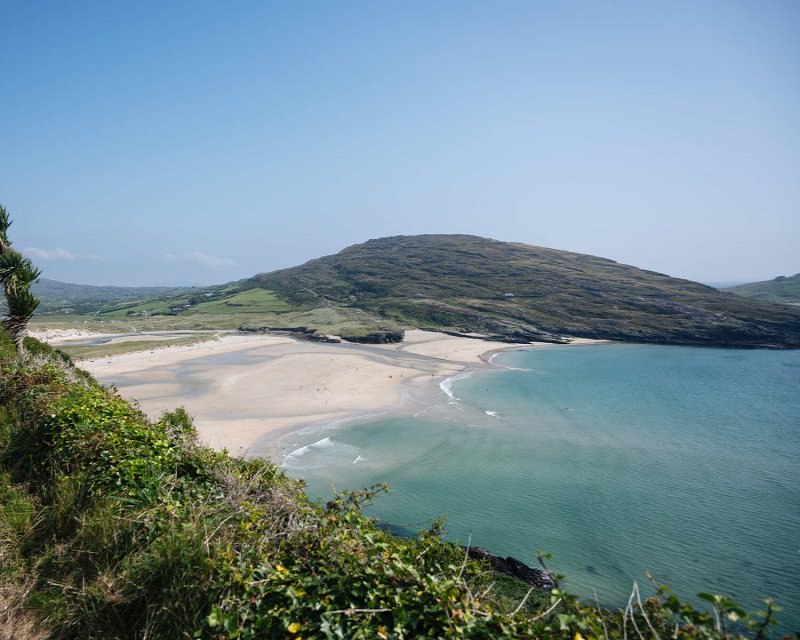 Local Activities in Barley Cove
This is the ideal holiday destination with a host of varied activities to appeal to everyone whatever their interests.
Sandy Beaches
Barley Cove Beach Holiday Homes are situated right on the golden sandy beach from which they get their name. This is a long beach ideal for leisurely walks and for swimming. The beaches of Galley Cove and Cockle Beach are also close by which are ideal for water sporting activities.
Mizen Head
The Mizen Peninsula is Ireland's most southwesterly point and is renowned for the beauty of its rugged landscape and its ancient heritage. Here the clifs rise to over 700 feet in places offering some of the most spectacular views and incredible rock formations in Ireland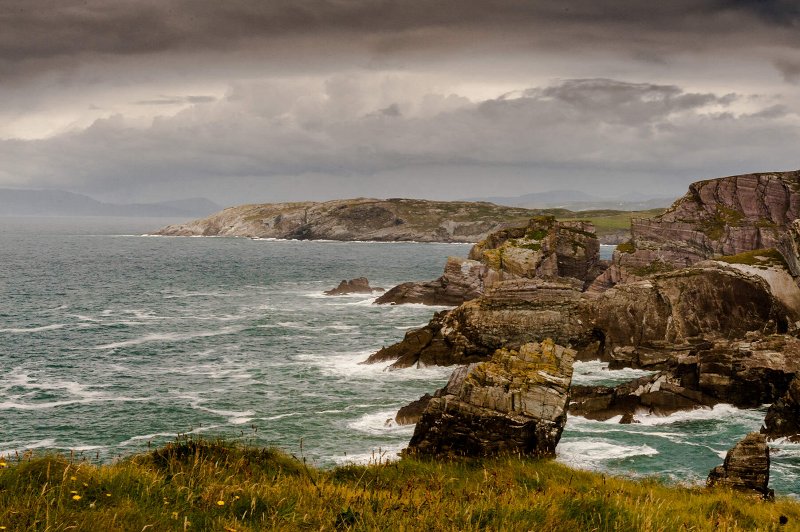 Schull Planetarium
Schull Planetarium, located approximately 10 miles from Barley Cove in the town of Schull, offers a year round fascinating schedule of star shows.
Golfing in Barley Cove
While staying at Barley Cove Beach Holiday Homes you have the choice of visiting the 18 hole Skibbereen and West Carbery Club (approximately a twenty minute drive away). Should you wish to travel a little further afield you could play at either Bantry or Glengarriff or indeed go to Clonakilty or Roscarbery Golf Courses.
Horse Riding in Barley Cove
There are many equestrian centres close to Barley Cove, the closest being in Schull which cater for every level of rider and are ideal for children.
Walking in Barley Cove
Barely Cove offers some breathtaking coastal walks and the short drive to Mizen Head will leave you in absolute awe.
Angling in Barley Cove
Good charter boats are available for deep sea angling out of Crosshaven and other fishing villages in the area. The angling specialities here are Shark, bottom and wreck and reef fishing however a very wide range of fish species are usually recorded each year from this area.
Sailing in Barley Cove
There are two sailing schools located within a fifteen minute drive of Barley Cove Beach Holiday Homes namely Crookhaven Harbour Sailing Club and Fastnet School in Schull offering Sail Training Courses during the Summer for holidaymakers to the area.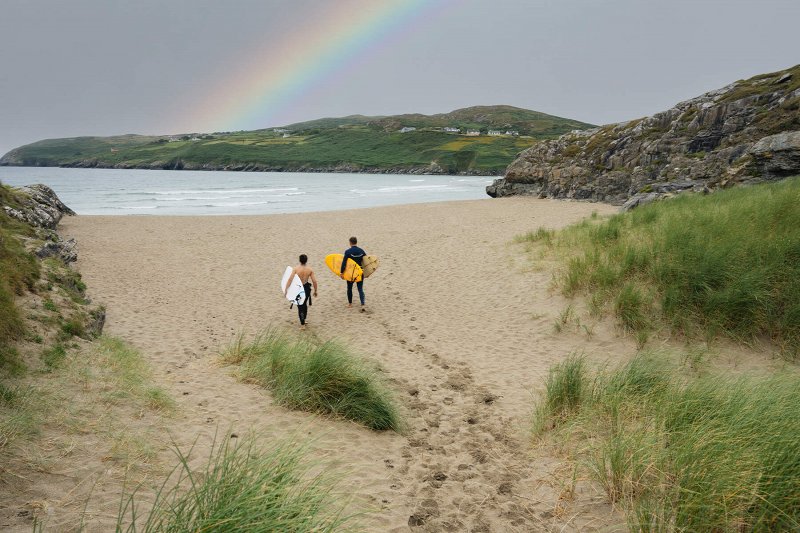 Barley Cove Watersports
Windsurfing is available on Cockle Beach and Paddle Boats operate from Ballydehob during the summer months.
Diving in West Cork
West Cork offers every conceivable form of diving with unpolluted waters and good visibility to 35 metres at best but with an average of 15 metres. The underwater flora and fauna is luxuriant and colourful - a diver's paradise with spectacular drop-offs and an abundant marine life - sightings of dolphins, migrating basking sharks and many species of other fish to be seen and photographed.
The Islands
Visit the Islands of Cape Clear and Sherkin which lie off the coast of West Cork to get a taste of the way we used to live. These islands can be accessed via ferry from Baltimore and make a fantastic day trip.
Visitor Attractions
Mizen Vision
Mizen Vision, the Irish Lights Signal Station Visitor Centre, had been developed by a local tourism co-operative. The Signal Station was built in 1905 to protect shipping from the cliffs during fogbound journeys. It is a spectacular location with its folded rocks and high cliffs. The Signal Station is on an Island joined to the mainland with a fine example of an Arched bridge. If you have plenty of puff you can return up the 99 steps but there is an easier path for the less energetic.
West Cork Model Railway
This Model Village is located in Clonakilty and depicts in miniature the life and industry of West Cork as they were half a century ago. It also features a miniature working railway.
Three Castle Head
This fascinating centre offers a number of displays including the history of the Circus, the legends and history asscociated with Puck Fair and an outdoor display of old farm machinery and artifacts.
Getting There
Barley Cove is located approximately 80 miles from Cork City and 40 miles from Killarney and each of these towns is accessible by train or by air. The closest ferry port is Cork which is serviced by many of the larger ferry operators in Eurpope.