Travel Guide to Clonakilty
Clonakilty is one of Ireland's most charming and beautiful heritage towns with its colourful medley of pubs, restaurants and traditional architecture. Clonakilty is a bustling market town ideally located close to many popular seaside resorts including Inchydoney and Owenahincha. Clonakilty hosts its own Farmers Market twice weekly on Tuesday and Saturday mornings on McCurtain Hill where shoppers can purcase an array of fine foods and local produce.
Fine 19th century mill buildings have been adapted for modern use, and now house the town library and County Council offices. Local planning authorities have encouraged businesses to use traditional hand painted signs focusing on the Irish language.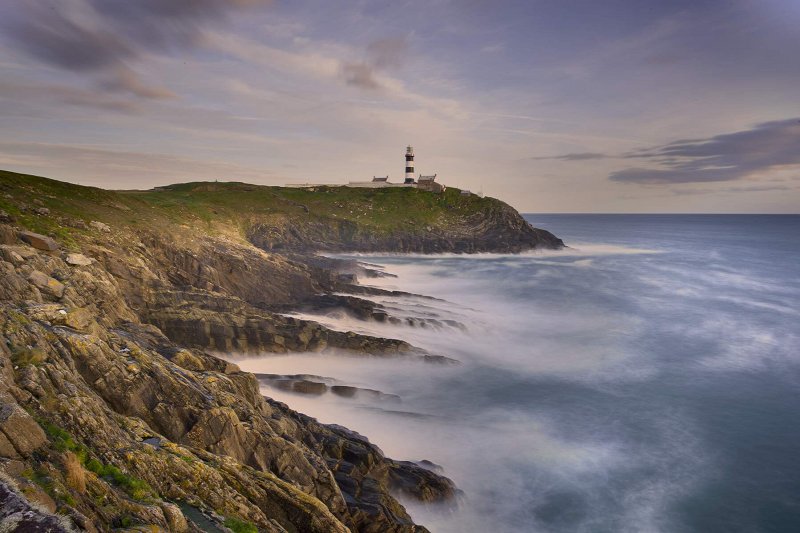 Golf in Clonakilty and West Cork
There are many beautiful golf clubs to choose from throughout the area including:
Fishing in Clonakilty and the Surrounding Area
Game, Sea and Course fishing are widely available in West Cork both for the occasional fisherman and the dedicated angler. Some recommended areas include Dursey Sound (accessible by cable car), Collack and Doneen Pier (both along the Sheeps Head Peninsula)
Walking in Clonakilty
You will find a variety of truly beautiful walks in the area to suit all levels of walkers. Clonakilty has an active walking group who regularly host graded walks throughout Kerry and West Cork. Popular walking routes include:
West Cork Garden Trail
There are so many beautiful gardens along the West Cork Garden Trail including:
Traditional Irish Music
De Barras in Clonakilty is famous for its traditional music and was recently included in The Guardian Newspapers 'Top Ten Traditional Pubs in Ireland' which I am sure does not come as a surprise for anyone who has visited this friendly traditional public house.
Activities in Clonakilty
Water Sports
Ross Leisure is a boat hire company just outside of Clonakilty who offer rental of their crafts and equipment on an hourly basis. Ross Leisure Boat Rental is also within walking distance of a host of other activities including Pitch 'n' Putt, horse riding, tennis, driving range and fishing.
Sea Kayaking
Atlantic Sea Kayaking
Contact: Jim Kennedy
Location: Skibbereen
Phone: 028 21058
Mobile: 086 6065973
Surfing
West Cork Surf School
Mobile: 086 8695396
Team Building and Adventure Games
Rebel Adventures
Phone: 023 43998
Email: info@rebeladventures.com
Mobile: 087 1233117
Activities include Archery, War Games,Laser Clay Pigeon Shooting,Water Sports and team building
Activities take place in Clonakilty, Kenmare, Kinsale and Courtmacsherry
Local Amenities in Clonakilty and the Surrounding Area
The area has some of the top attractions in the country including:
West Cork Model Railway Village
The Model Railway Village is the first of its kind in Ireland. You will experience the sights and sounds of life in West Cork during the 1940's. The station building displays, mounted exhibits of the railway and the industries which once linked up the six West Cork towns of Bandon, Clonakilty, Kinsale, Dunmanway, Bantry and Skibbereen.
West Cork Heritage Centre
The West Cork Heritage Centre is housed in the former Christ Church on North Main Street in Bandon, West Cork. This is a unique exhibition where visitors are ferried through time to experience Bandon Town as it was in bygone days.
The Skibbereen Heritage Centre
Skibbereen Heritage Centre is located in the award winning and tastefully restored Old Gasworks Building, in Skibbereen. The Centre has 2 main exhibitions; The Great Famine Commemoration Exhibition and the Lough Hyne Visitor Centre and is well worth a visit while in West Cork.
Timoleague Abbey
The Timoleague Abbey stands picturesquely at the water's edge in Timoleague. It was founded in 1240 during the reign of Edward 111 for the friars of St Francis and still stands proudly today.
Michael Collins Memorial
Located at Woodfield in Clonakilty, the Michael Collins Memorial is the birth place of the patriot, soldier and statesman, Michael Collins. Opened in 1990, the centre features repaired ruins of his home. Not far from Clonakilty at Beal na mBlath, patriots may also visit the place where "The Big Fella" took a fatal gun shot wound, while visiting anti-Treaty men in his home county on 22 August 1922.
Clonakilty International Guitar Festival
The Annual Clon Guitar Fest, which was established in 2005 is now going from strength to strength with the picturesque seaside town of Clonakilty welcoming national and international guitarists alike who celebrate the versatile and influential musical instrument that is the Guitar. From September 17th to 20th 2009, this tourist haven will once again be awash with the sound of music...
Some of the other attractions in the area worth visiting include:
Beaches in Clonakilty
Clonakilty has a well warranted reputation for some of the most beautiful sandy beaches in Ireland. Whether you are travelling as a family, a walker, a surfer or a tourist, there is something for everyone to enjoy. Interesting coves and inlets along the West Cork coastline and Clonakilty are too numerous to name, but finding just some of them is all part of the magic of this picturesque coastal location. Well known beaches in the Clonakilty area include:
Inchydoney
The Blue Flag beach at Inchydoney Island, just a few miles from Clonakilty, is renowned not only as one of the most family friendly beaches in West Cork but also as one of the most beautiful. With vast expanses of sand, dunes and excellent surfing conditions there really is something for everyone. Car parking, toilets and access via ramps and steps. Bar and restaurant on-site. Lifeguards on duty in the summer season.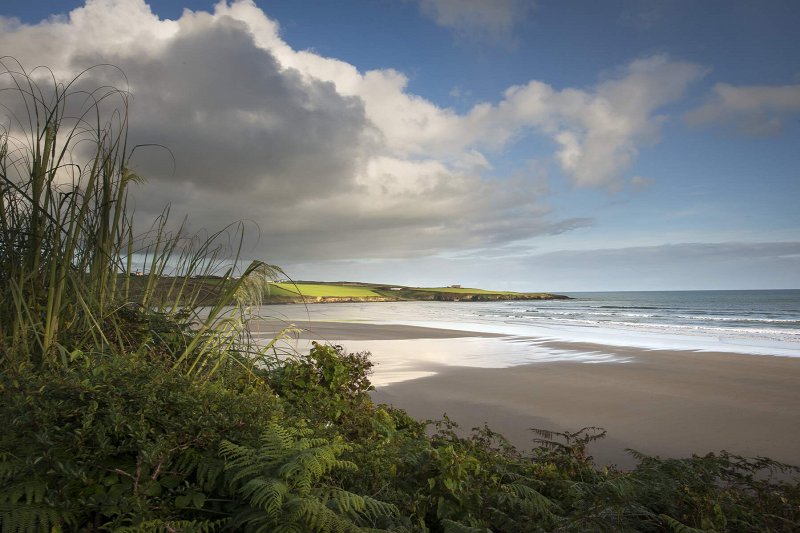 Long Strand
About 15 minutes from Clonakilty and looking out over the Galley Head lighthouse is the aptly named Long Strand. A mile and a half of sand bounded by waves of dunes this is the perfect place to stretch your legs and breath in the fresh Atlantic air. The top end is a haven for surfers but the rest of the beach is unsafe for bathing due to a dangerous undertow. Car-parking facilities are available at the southern end of the beach.
Red Strand
Dotted with rock pools, the Red Strand is only minutes from the Long Strand and offers a wonderful tranquil spot for the whole family. Toilets and access off road.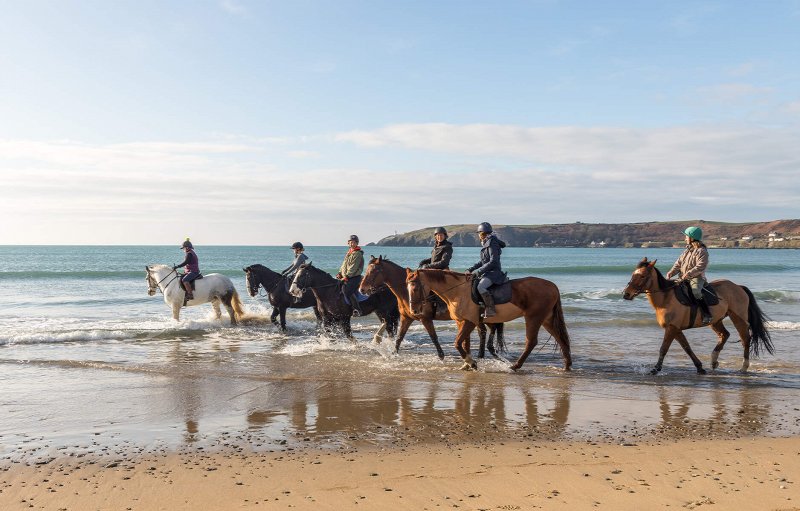 The Warren
The Blue Flag beach at The Warren, Rosscarbery is a wonderfully sheltered family beach with safe bathing and numerous rock pools. If swimming or paddling isn't your thing then try a round of Pitch and Putt on the 18-hole championship course located in the adjacent dunes or perhaps a spot of fishing off the pier. Car parking, toilets (closed in winter0 and access via ramps. Lifeguard on duty in the summer season.
Owenahincha
Owenahincha is a popular family beach backing onto sand dunes where you can get the best of two beaches by taking the short walk over the cliffs to The Warren, Rosscarbery while taking in the incredible sea views. Owenahincha is only minutes away. Car parking and toilet facilities. Lifeguards on duty in summer season.
Places to Eat and Restaurants in Clonakilty
Internationally renowned for its black pudding, Clonakilty is a gourmet's delight.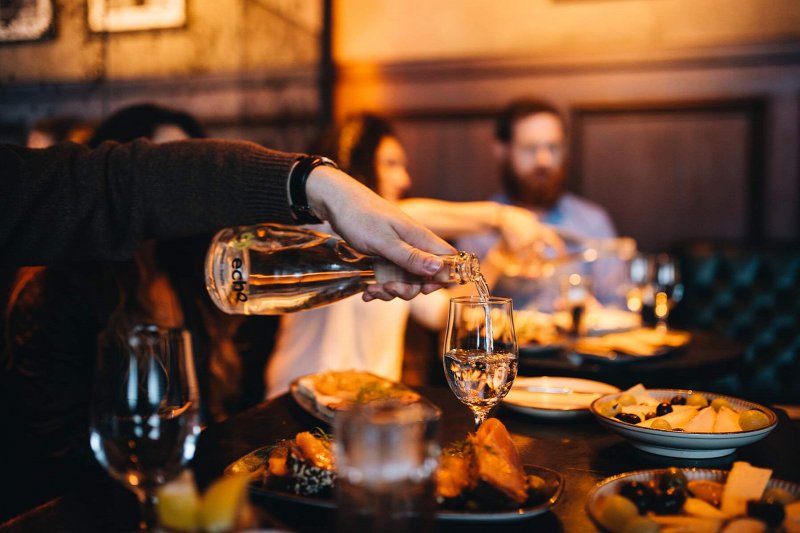 An Sugan
Phone: 023 33490 / 33719
Email: ansugan@eircom.net
An Sugan is a landmark establishment in Clonakilty with a traditional shop front, great character and a reputation for quality fresh food.

Gleesons Restaurant
Phone: 023 21834
Email: alexgleeson@eircom.net
Mobile: 087 2463741
Fax: 023 21944
This small intimate restaurant is located just off the main street through Clonakilty. Beautifully prepared and presented food here is served in relaxed surroundings. Full bar and extensive wine list available along with courteous service.

Malt House Granary Restaurant & Wine Bar
Phone: 023 34355
Email: malthousegranaryrestaurant@eircom.net
Fax: 023 34355
Restaurant and Wine Bar serving local and organic produce. Open from 3pm daily.

Richy's Bar & Bistro
Phone: 023 21852
Email: richysbarandbistro@eircom.net
Funky food and decor, fresh ingredients from local suppliers in West Cork with flavours to entice you!

The Brewery Bar
Phone: 023 34469
Email: thebrewerybar@eircom.net
Mobile: 087 2949474
The Brewery Bar is your local pub. Come meet the locals for a good singsong and a game of cards. Family owned pub for 34 years.

The Tea Room
Phone: 023 21832
Bright, airy cafe serving homemade produce, home cooked breakfasts, freshly cut sandwiches and wraps, hot dishes and home-baking. Selection of teas and fresh coffees. Open Monday-Saturday, 9am-6pm
History Of Clonakilty
Michael Collins, long associated with the West Cork town was leader of the IRA and later the Free State movement, and campaigned for independence from British rule (1920-21 period). He was born in Clonakilty and attended the local boys' national school. He is widely regarded as one of Ireland's leading historical figures. He was killed on a trip to Clonakilty by republicans (some say his own men) during the Civil War. He gave many a speech from O'Donovan's Hotel (which still stands) on the Main Street of Clonakilty.
A monument of Michael Collins was erected in the centre of Clonakilty and dedicated to his memory in 2002.
Kennedy Gardens at Emmett Square in the centre of Clonakilty town was named after John F. Kennedy, who was a descendant of the West Cork Town.