Self Catering Accommodation Guide to Cheekpoint, Co. Waterford, Ireland
About Cheekpoint
Faithlegg Estate is a truly beautiful location overlooking the banks of the River Suir yet only minutes away from the city of Waterford the oldest city in Ireland offering sophisticated shops, malls, vibrant nightlife and an excellent range of restaurants and pubs.
Activities in Cheekpoint
Golfing in Cheekpoint
Faithlegg Golf Club featuring some tricky slopes and burrows on immaculate greens. A huge 395m 17th which has a host of challenges and a dog-legged approach to the two tier 18th green are just some of the features incorporated into this Paddy Merrigan designed course.
Available locally are many more Golf courses to choose from including Dungarvan Golf Club, Dunmore East Golf and Country Club, Golf Coast Golf and Leisure, Tramore Golf Club, Waterford Castle Golf Club and West Waterford Golf and Country Club.
Leisure Facilities
Leisure facilities are endless and include a beautiful swimming pool, tennis court and crazy golf.
Horse Riding in Cheekpoint
Equestrian - The area also plays host to a wide range of equestrian centres to suit all standards including The Ballyrafter Centre, Colligan Equestrian Centre, Finisk Valley Riding Centre, Kilotteran Equestrian Centre, Lake Tour Stables, Melody's Trekking and Trail Riding Centre and Pallas Equestrian Centre.
Local Amenities in Cheekpoint
Pubs
Restaurants
Swimming Pool
Horse-Riding
Walking Trails
Sandy Beach
Sea Angling
Shore Angling
Golf
Scenic Walks
Shopping
Water Sports
Beauty Centre
Location History
Visitor Attractions Near Cheekpoint
The area surrounding Faithlegg and Waterford features many attractions and places of interest including:
Waterford Crystal Visitors Centre
Visit the world famous factory and see first hand the skill of the amster cutters and glass blowers.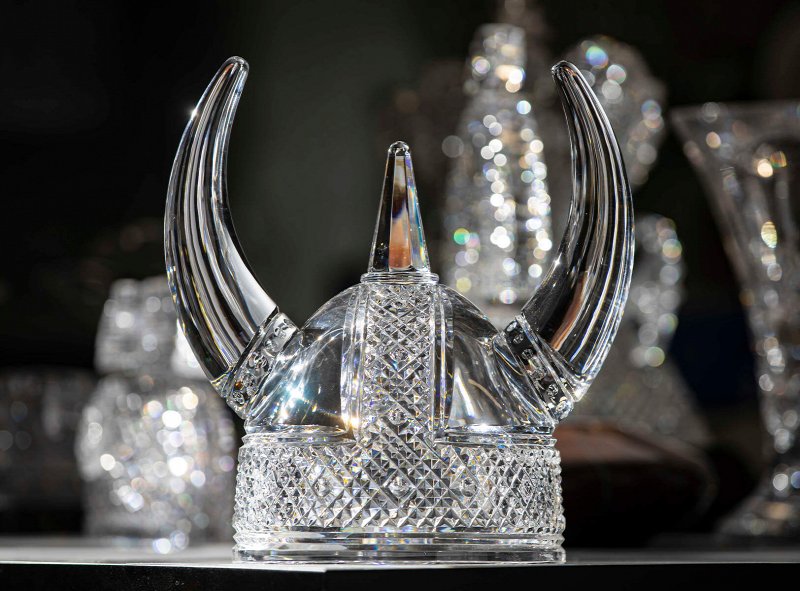 Waterford Treasures at the Granary
Here you will be able to sail the seas on a Viking ship, go to the wedding of Strongbow and Aoife and see the finest Waterford Glass and treasures of gold, bronze and crystal.
Curraghmore
Curraghmore House is owned by the Marquis of Waterford and has been home to his ancestors since 1170. The guided tours are conducted personally by Lord Waterford
Waterford and Tramore Racecourse
Tramore Racecourse was established in 1911 to 1912 and hosts a very large number of fixtures throughout the year with both National Hunt and Flat meetings.
Other places worth a visit include Reginald's Tower - Christchurch Cathedral – City Hall – Lismore Cathedral – St. Carthach, Lismore Heritage Centre, Historical Walking tours, The Waterford Show and The Irish Horse Experience.