Self Catering Guide to Bunratty, Co. Clare, Ireland
About Bunratty
Bunratty in Co. Clare is Ireland's premier heritage village, owing to its splendidly restored 15th century Castle and 19th Century Folk Park.
Bunratty Castle
Bunratty Castle was fully restored in 1954 and features original 15th and 16th century artifacts which add to the authentic feel of the whole medieval experience. The walled Folk Park surrounding the castle will transport visitors back in time, giving them a unique insight into 19th century life as it was in rural Ireland. The living reconstruction of 19th century life, includes characters such as Bean an Ti (Lady of the House), the local school teacher, policeman, post man and publican.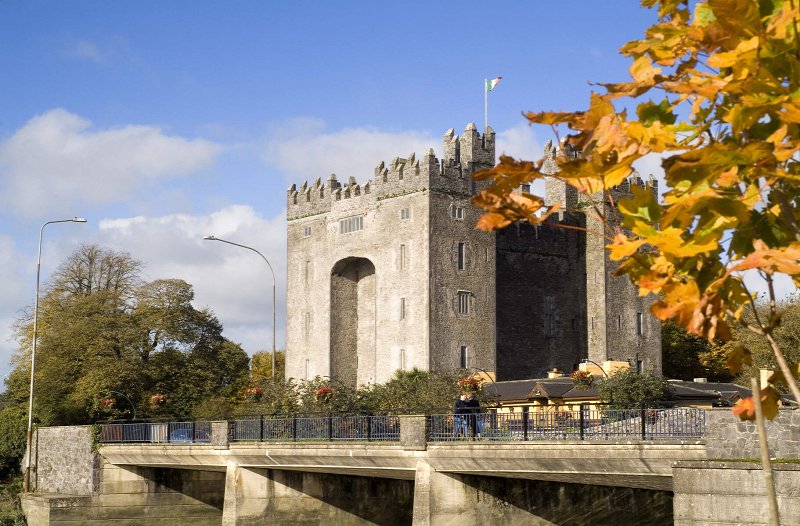 A trip to Bunratty Castle and Folk Park is a perfect day out for the whole family with something of interest around every corner of the village. There is also an extensive list of seasonal events, which take place within the village throughout the year, including Easter Egg Hunt, Halloween themed party and a Christmas extravaganza...
Places to Visit near Bunratty
From Bunratty, why not visit neighbouring counties of Limerick and Kerry. The village of Bunratty in Co. Clare is just a short drive from some of the most beautiful places in Ireland including:
Cliffs of Moher
The spectacular world renowned Cliffs of Moher are just an hour and fifteen minutes drive from Bunratty. Here you can stand on the edge of Ireland and watch the furious Atlantic waves crash against the giant cliffs.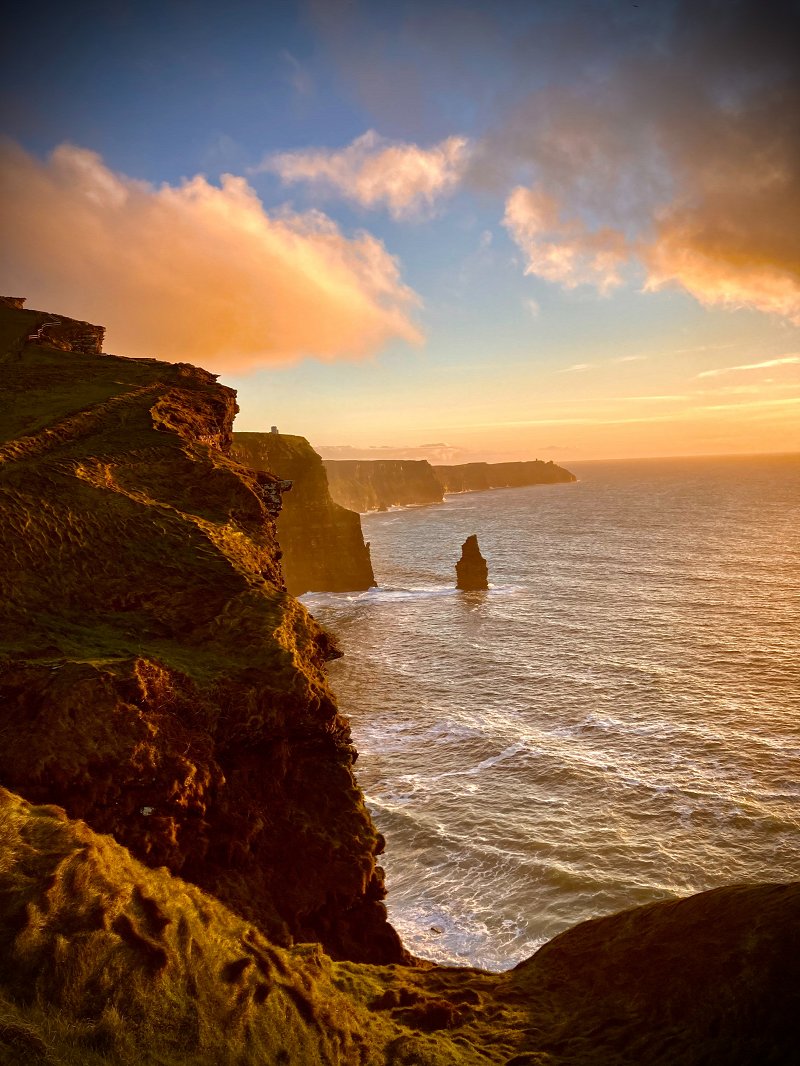 Cliffs of Moher by David Riand from Pexels
The Burren
The Burren (Gaelic: Aill Bhuì meaning yellow cave)is a limestone area which spans 250 sq kilometers through the North Western corner of Co. Clare. For the chance to view all the Burren has to offer why not take the Burren Way Walking Route which is a 28 mile (45 km) signposted walking trail from Liscannor, along by the Cliffs of Moher, onto Doolin and into Ballyvaughan.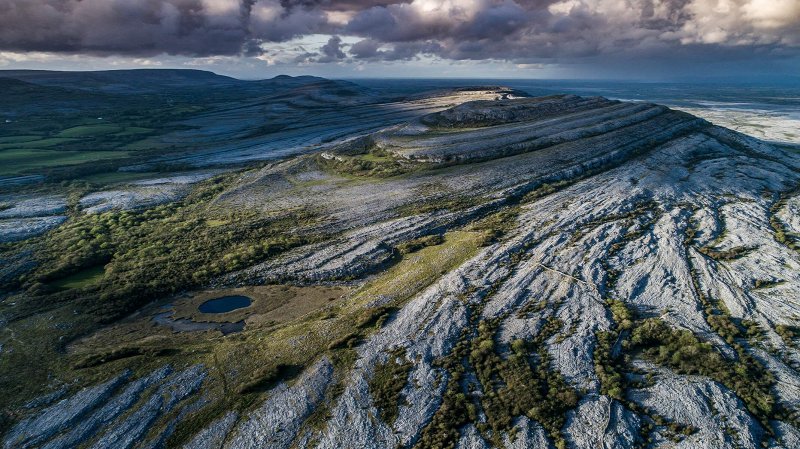 The Aillwee Caves
The Aillwee Caves just over an hours drive from Bunratty Village is probably the most famous of the many ancient caves that are hidden beneath the limestone landscape of the Burren. The cave itself features an underground river, waterfall, some very impressive stalactites & stalagmites along with animal remains including bears and many ancient relics.
Killarney National Park
If you only get the chance to do one thing in Kerry, make it a visit to the Killarney National Park. This beautiful park consisting of over 26,000 acres is home to some of Ireland's (if not the world's) most breathtaking landscapes and scenery. The 3 lakes of Killarney make up a quarter of this 26,000 acres and are the subject of many a photograph. The focal point of the Killarney National Park is the Muckross House and Gardens.
Places to Eat and Restaurants in Bunratty and the Surrounding Area