Self Catering Accommodation Guide to Liscannor, Co. Clare
About Liscannor
Liscannor is a small coastal village in Co. Clare. Liscannor is nestled between the seaside town of Lahinch and the fishing village of Doolin, on the West Coast of Ireland.
Liscannor is probably best known for the dark blue/black coloured natural stone that is mined there. Liscannor Stone has found its way all over Ireland and indeed the world and can be seen in the construction of homes through out the area. Liscannor stone comes in 3 varieties:
Limestone
Luogh Stone
Moher Stone
Places of Interest in Liscannor and the Surrounding Area:
Aran Islands
From Liscannor visitors can explore the Aran Islands with regular ferries from Doolin (20 minutes drive from Liscannor) to the Irish speaking Island of Inishere (the smallest of the quaint Islands). While on the Islands why not purchase an Aran Sweater which was traditionally made by the wives of local fishermen. Each complex stitch of the Aran Sweater has a mythical meaning attributed to it, claiming to symbolise wishes of wealth, happiness and the in case of fishermen, a good catch.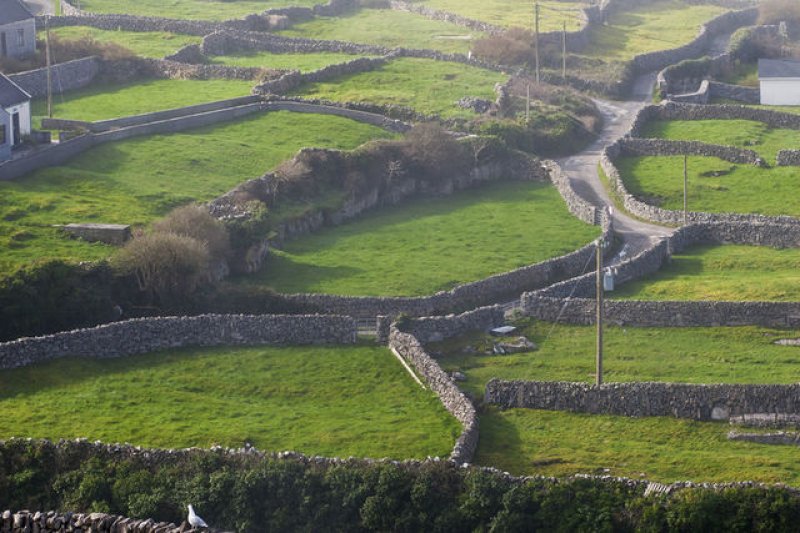 Cliffs of Moher
The spectacular world renowned Cliffs of Moher are just less than a 20 minutes drive from Liscannor. Here you can stand on the edge of Ireland and watch the furious Atlantic waves crash against the world famous cliffs.
The Burren
The Burren is a totally unique landscape of limestone which spans 250 sq kilometers through the North Western corner of Co. Clare. For the chance to view all the Burren has to offer why not take the Burren Way Walking Route which is a 28 mile (45 km) signposted walking trail from Liscannor, along by the Cliffs of Moher, onto Doolin and into Ballyvaughan.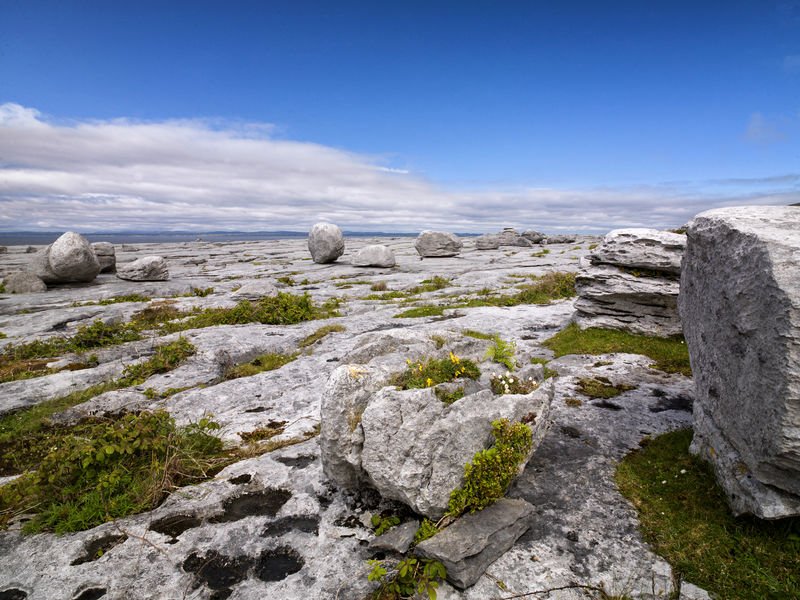 The Aillwee Caves
The Aillwee Caves just 40 minutes drive from the coastal village of Liscannor is probably the most famous of the many ancient caves that are hidden beneath the limestone landscape of the Burren. The cave itself features an underground river, waterfall, some very impressive stalactites & stalagmites along with animal remains including bears and many ancient relics.
Bunratty Castle and Folk Park
Clare is also steeped in magical history, Bunratty Castle and Folk Park are among the places that are evidence of this.Bunratty heritage village is probably best known for its Castle and Folk Park. Built in 1425, Bunratty Castle was restored to its former splendour in 1954 and it is now recognised as the most authentic medieval castle in Ireland. Evenings of entertainment, song, dance and medieval feasts are held almost every night at the castle and folk park.
The peaceful village of Bunratty has developed around the Castle and is modelled on the old style of the adjacent Folk Park.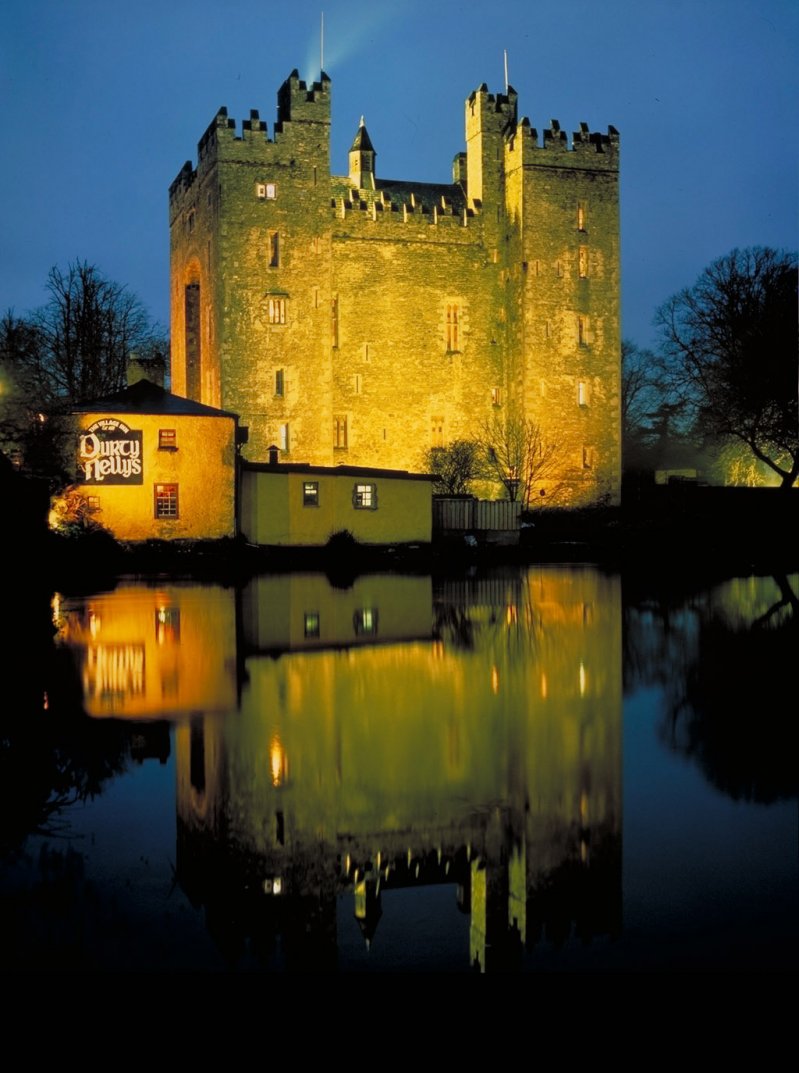 Fishing
There are numerous fishing areas throughout Co. Clare, most of which are less than an hours drive of Liscannor. Some area's close by include:
River Inagh - shore angling - bass, flounder and sea trout
Cregg Beach - shore Angling - bass and flounder
Freagh Point - shore Angling - pollack and mackerel
Things To Do and Activities in Liscannor
Places to Eat and Restaurants in Liscannor and its Surrounding Areas:
Towns and Villages Near Liscannor: