Self Catering Accommodation Guide to Dublin City, Co. Dublin, Ireland
About Dublin City
Dublin City also known as Baile Átha Cliath, is the capital of Ireland. It is the largest city in Ireland with an ever-growing population. In the 2006 census, the population of Dublin City alone was 505,739 and this has obviously expanded since. Dublin City is located on the east-coast of Ireland beside the Irish Sea which separates Ireland from Great Britain. The River Liffey runs through the city centre.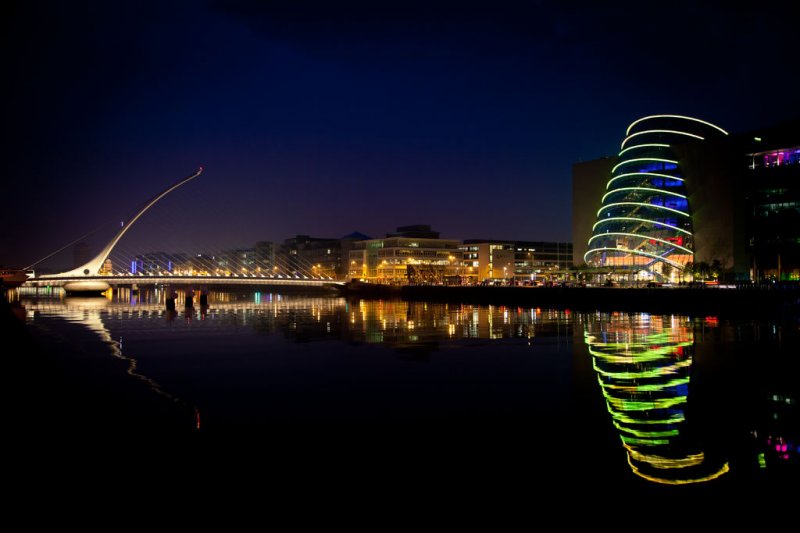 Things to do in Dublin City
There are so many things to do and see in Dublin city while you are on holidays - whether it is viewing the historical sights, going to the theatre, watching gaelic football in Croke Park (Páirc an Chrócaigh), or going with the family to Dublin Zoo.
There are just so many things to choose from. Here is a small selection...
Croke Park is the home of gaelic games and sporting events. It can hold up to 82,300 persons. Gaelic football, soccer, and rugby are played here.

Dublin Zoo is fun for all the family. You can also become a member or adopt an animal. There is a wide range of animals. Here are just a few examples:

The Guinness Storehouse is Dublin's busiest and most popular tourist attraction! The building itself is modelled on a giant pint glass and if filled - could hold 14.3 million pints of Guinness.
There is a retail shop on the ground floor.
On the first floor, there is a step-by-step brewing process which is shown to visitors including an area where all the different types of Guinness are displayed. Go on - have a sample taste!
On the second floor, it shows the Guinness advertising.
The third floor gives you an insight in to how much we Irish actually drink and makes you recognise where to draw the line!
The history of the building is exhibited on the fourth floor.
Learn to pour a pint of Guinness on the fifth floor and receive a certificate. There is also the Source Bar and the Brewery Bar where you can buy a drink and taste some home-cooked food where Guinness is used in the recipe.
On the seventh floor - you have reached your final destination. You will receive a complimentary pint of Guinness and then you can relax and enjoy, whilst looking at the most beautiful views over Dublin City.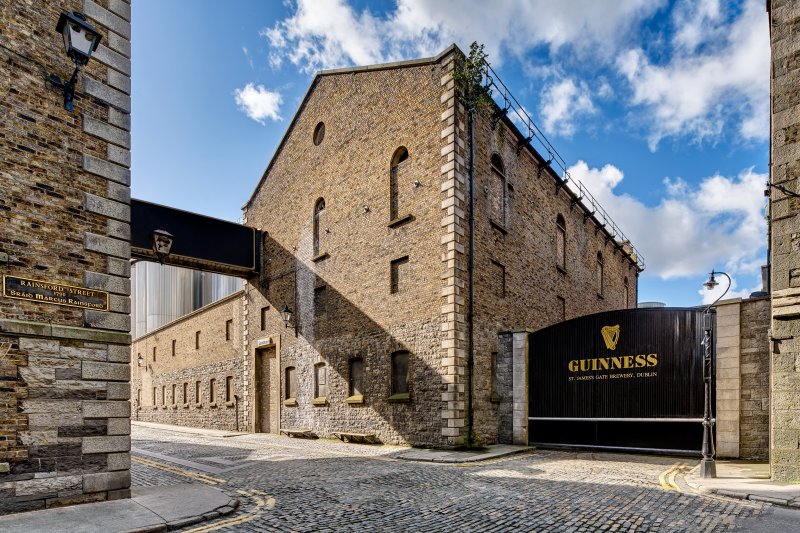 Trinity College Dublin is where students from Ireland and many other countries attend for their academic year. Visitors are also very welcome to view: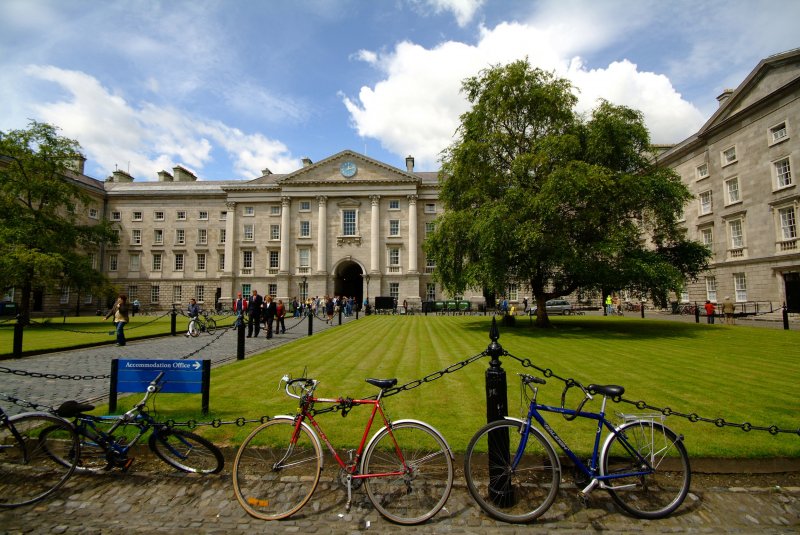 Dublinia and The Viking World is a heritage centre which explores the medieval city of Dublin and the world of vikings. There are activities also to do in the centre which keeps everyone entertained. There are special rates for groups.
Kilmainham Gaol is an unoccupied Gaol located in Dublin City. It is one of the largest unoccupied Gaols in Europe. It was built in 1792 and was only closed in 1924, which is not too long ago. The leaders of the 1916 Easter Rising were executed here.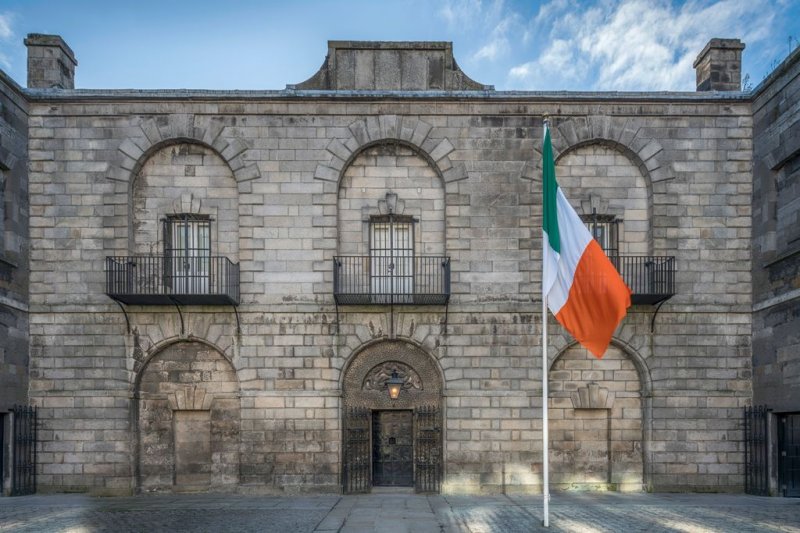 Dublin Castle is one of the oldest standing buildings in Dublin City and was taken over by the Irish Free State in 1922.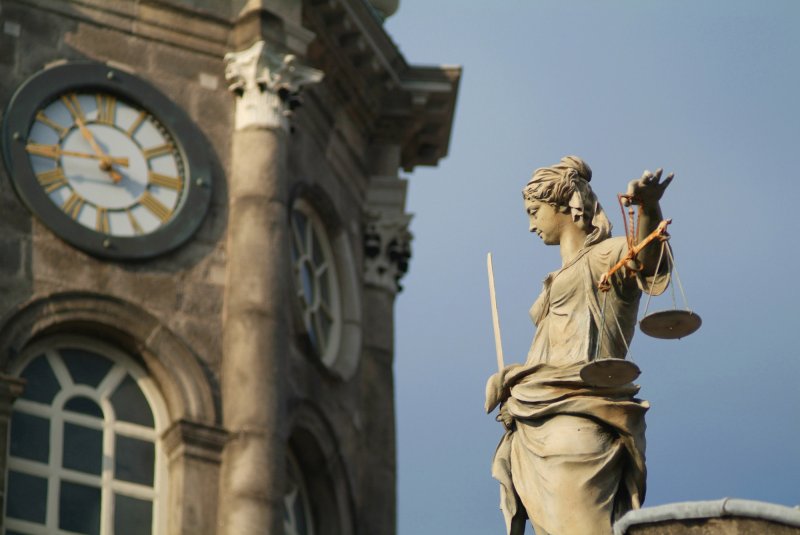 Temple Bar is located in Dublin City and has retained its medieval street pattern with cobbled streets. There are many cultural institutions in Temple Bar such as:
Irish Photography Centre
Music Centre
Arthouse Multimedia Centre.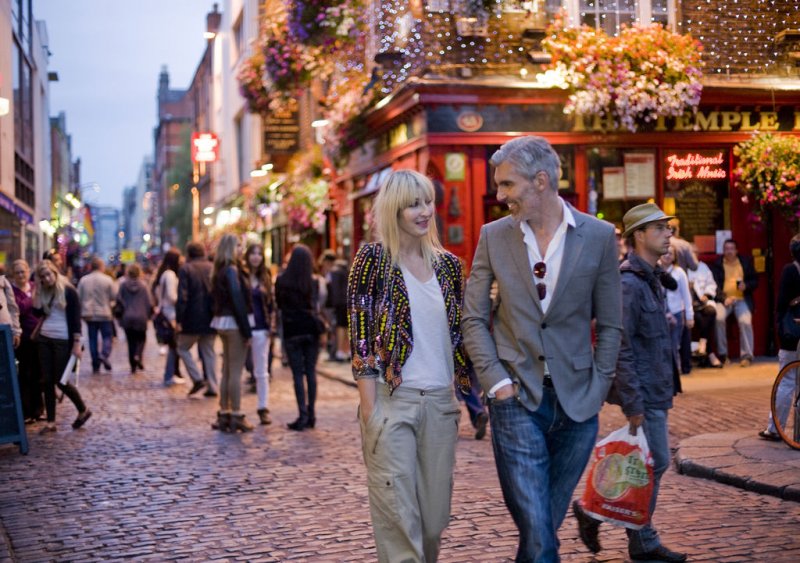 The Central Bank of Ireland and The Irish Stock Exchange are also located here.
Henry Street is a pedestrianised street with many clothes shops and starts at the Spire of Dublin to Liffey Street. There are 2 main shopping centres on this street - the Ilac and Jervis Shopping Centres.
Grafton Street is another pedestrianised shopping street and ranges from St. Stephen's Green to College Green. It is quite a short street and is close to Dáil Éireann, The National Museum, The National Library, and Trinity College.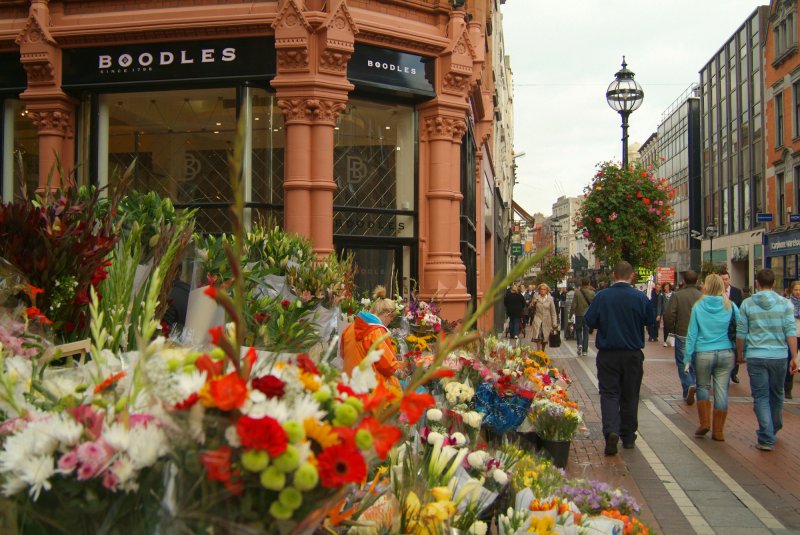 St. Stephen's Green is a massive park which covers 22 acres of land. It is open during the day and is a beautiful area with green areas and ponds with ducks swimming in which you can feed. It's great to go with the children to amuse them for a while or to go alone to sit on the green grass on a fine day. In the Summer time, the place is covered with college students on their lunch breaks.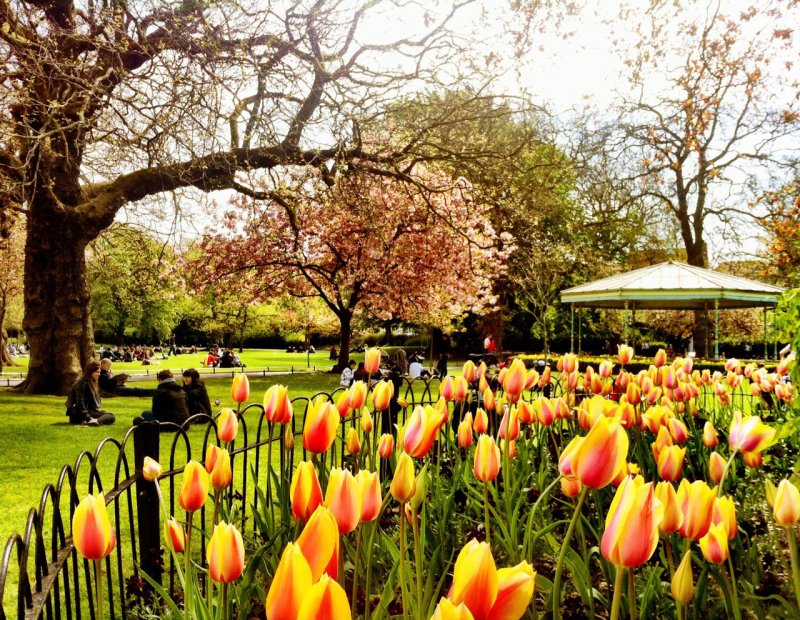 Phoenix Park is the largest enclosed public park in any capital city in Europe. There are 1,752 acres of land! It is open to the public during the day until 5pm. There are fallow deer still present there. The Park is home to Áras an Uachtaráin (where the President of Ireland, Mary McAleese lives) and the Zoo. You can also view the Glen Pond. People use this park for walking, jogging, and doing other activities all year round. Marathons also take place here annually.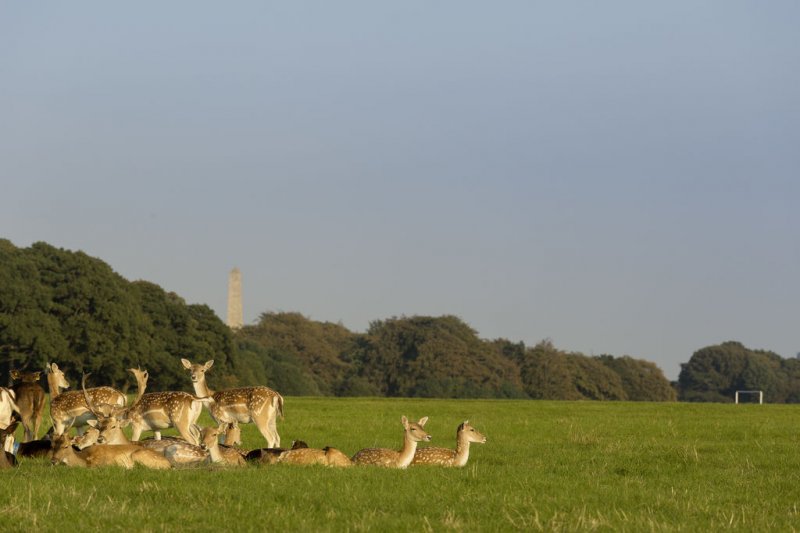 Theatres in Dublin City
There are many theatres in Dublin City ranging from the Gaiety Theatre where there is a nite club open every Friday and Saturday night with live bands on different floors, to the Olympia Theatre where there is always something happening like a music concert with R.E.M.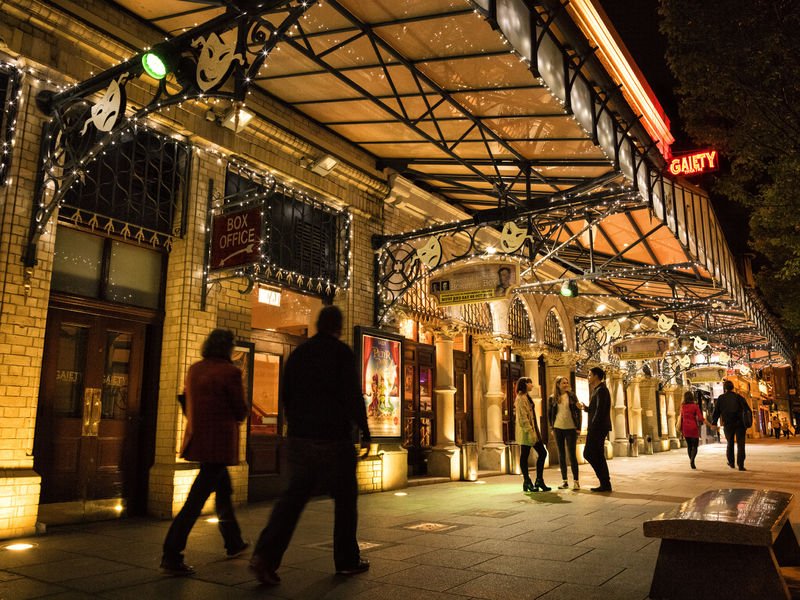 Cinemas in Dublin City
There are 3 main cinemas in the City:
Cineworld is the newest and largest cinema in the city with the most screens. At the moment, it has 10 screens - but after renovations which are ongoing, it will have 20 screens. It will be biggest cinema in Ireland!
The Savoy which has the largest screen in the country and it is one of the oldest cinemas in the city.
The Screen is also very old and it shows films that might not be showing in the other 2.
Restaurants in Dublin City
There are so many restaurants to choose from in the City. Here are a few examples:
Phoenix Bistro and Wine Bar
Havana Tapas Bar
For a complete resource for reviews of Dublin Restaurants, please visit www.menupages.ie
Dublin Airport is only 10 kilometres from the city. The Airport is served by buses and taxis. When you arrive in Dublin Airport, you can get a bus or a taxi to take you to wherever you would like to go. If you would like to rent a car instead, please check out our car hire website www.dreamcarrentals.ie